I'd already picked one out.
I'd have given you a no in solidarity.
Oh, and for the song.
What's with this 'think' business?

Cheat? If Rain and I decide to take our relationship to the "next level," just celebrate it, man

I mean, once we consume the mushrooms, who knows what'll happen. Sure, we'll probably experience cosmic oneness together, and then make vows to be best-bros, but whether or not we actually end up with gothic tattoos of "Bros 4 Lyfe" on our backs, well, it's just too early to say

.
.
.
.
.
.
.
.
I'm kidding… I've already booked the tattoo parlour

#BROS4LYFE
I guess I'll have to follow up that sobby with a beautiful love song from @BAAKKEERRRR's new favourite band. (Butterfingers)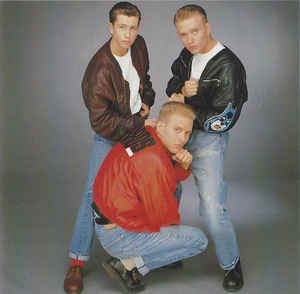 4lyfe
This wasn't what I expected. It was much better than that.
Yes
We'll always have that comeback that you championed.
Big YES to Butterfingers, peos
Ha. Yeah, I think 3 is the most I've played of any band. I haven't even played that many STP songs!
But you're 3 from 3 now Bakes. You might have to start calling yourself a fan.
Nah.
I like Yo Mama.
This not so much.
Interesting. I can't stand that song.
Yes… love a 2 min punky vibe