sigh - we had some talent
Apart from our game against the GCS, which is a game we should win comfortably, every single game of ours holds interest and different challenges.
Going to be very exciting to see how we handle these opponents, and how we're able to cover our injuries or players playing under duress (Heppell, Fanta etc…)
Not even mentioning the 'second tier' - Johnsons x 2, Wellman, Alessio, Blumfield, Caracella, Moorcroft, Bewick etc.
Fark.
J. Johnson was not second tier. He was 100% a top tier footballer, who was extremely underrated. Easily in the class of Hird, Lloyd, Fletcher, Lucas et al.
100%. For me, the exciting thing is that I don't think we are anywhere near the form we carried in the back half of 2018, and yet we are still managing to grind out wins.
If we can get some of our key players in form and fitness, I really think we have another couple of gears to go up which is exciting.
They have so much improvement in them. Even tidying up their disposal just a reasonable amount will make a massive difference to their competitiveness. Once they stop make life difficult for themselves they will be very competitive. Even awesome.
One millennium at a time my friend.
I wouldn't be writing anyone off GWS or Collingwood for the flag, there is no point being up and flying with 7 rounds still to go. The last few years have shown clearly, that hitting form at the right time is the most important factor. The bulldogs, Richmond, Collingwood and West Coast last year all were unexpected in their finals showings, but they hit form late in the year and it carried them through finals.
100%.
I don't think the last two wins should be undersold, either. Sydney belted us around the ball, but we managed to stay in it all day, get control for 10-15 minutes and win it in that period. Contrast that to what we did vs St.Kilda in Round 2, by the time we got some control, the game was all but over.
I think it's the first steps to becoming a very good team.
Also, to write off North or Freo for finals is also silly, they can beat anyone on their day and I think present more danger to the opposition than we do. Freo at home are scary. North anywhere are scary.
I'll presume your 2 posts were in reply to my long post above.
I haven't ruled out North and Freo which is why I posted the Ladder down to 12th (teams with at least 7 wins).
Freo have dropped away dramatically in the last few weeks, and I think the Hawks will roll them.
At 7-9, they're as good as dead (if it happens).
North are in terrific form since Shaw took over, but they play some very good sides in the run home.
Even if they beat us, and I reckon it's 50/50, I'm not sure they get to 12 with a good enough %.
Coll have wins banked, and their best is right up there…BUT
how many of the next 3 do they win, even if they find some better form…
WCE away
GWS away
Rich
As for GWS, I believe they require home finals to go deep into September, and they've just blown their opportunity the last 2 games.
At 9 wins, with Rich, Coll and Port to come, they aren't even assured of finals yet.
Just my take…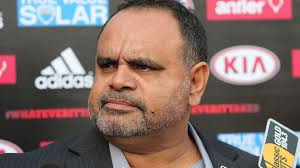 Oh dear. How could I forget. Sorry Longy - AAA.
Lets not focus on the negatives, these players are millenials and need to be treated sensitively.
Hows that for intergenerational snark? Don't worry. the 'boomers cop it all the time, we just say, "fark off we own the vast majority of Australia".
Pies will win 2 of the next 3.
Richmond are the one who will get into the top 4. Relative easy run home and 4 of those games are against interstate teams in Melbourne who we can now catch because of it.
For us, if we win 2 of the next 3 we will probably make it as it leaves us with only needing to win 2 of the last 4.
That's when we know we are premiership contenders. His brother had them too. Got rid of them, vfl top of the ladder… need I say more?
Josh Kelly is out for 3-4 weeks with a hamstring injury. GWS in a precarious position at the moment.
Richmond lover
Your Bombers pessimism is balanced by an over optimistic gloss on Richmond- yeah they might beat up on interstate teams but Port Brisbane Eagles even in Melbourne are no guarantees
And I doubt the Weagles are catchable by us