Good to see Blitz is still here. Thought it might have been burnt to the ground after that.
I don't hate these changes as much as most. Can't afford to play Hooker (AA), Hurley (AA), Ambrose (best stopper) and Francis against a forward line like Brisbane's.
Redman is in our 18. Bloke is a very good footballer.
Brown had to come in for McKernan. There is genuinely no other fit option.
The only selection that absolutely stinks is Myers in. 3/4 I'm content with, albeit the omission of Draper is annoying after Woosha's presser pumping him up.
Dons by 4 goals
Yes. Now stop complimenting me, and start whinging about the team.
WHICH THREAD AM I IN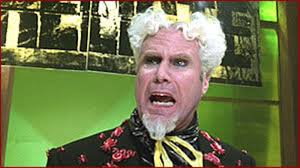 Surely Francis is a better option over Ambrose. He must be injured or sore
Said it was a swap for Hooker, but also saying it was good to rest up for North. So by the way he was talkign seems like Franga will be back for North since while not injured, a good rest as he was pretty banged up.
Ambrose has stopped his opponents better than franga this season this far.
Francis out? I'm not one to normally get angry about team changes but are you mother farking joking? Jesus Christ sh/t balls
Maybe park the anger and understand why. I mean it isn't like people haven't explained what was obvious to everyone.
Yep was on the bench a lot last week getting work done. Clearly had something.
We've also got a 6 and 5 day break incoming. Would be wise to rest him up a bit, same with Guelf.
Francis is a bit sore and due to the balance of bringing hooker back he will now get an oppurtunity to rest and play against the roos
Hahaha these selections are so stupid its borderline funny
Finally Myers gets a run.
Franga out is obvious sauce he looked exhausted last game, needs a week off he's still under 50 games.
We have better and more important players to get games into than Myers. Maybe this is his last chance? Better hope he has a blinder.
But the important thing here is Redman. It's an effort coming back through all the levels after an injury. Good on the kid and wish him all the best, last time he pulled on the jumper he did it proud.
Hopefully will offer an unpredictable assett off the HB. Maybe he can be our Hardwick to Ridley being our Wellman, and Ambrose being our Solomon.
Fingers crossed, Guelfi stiff, offers much more defensively than Myers does on his bestest of best days ever.
Maybe park your sanctimony?
If he's injured then that's fine, but the changes don't say injured.
interesting four changes hey?
Maybe park your stupidity.
Gets a run but will he get an extended run?