Stringer in according to the C7 news
Stinger Guelfi Clarke
for
Langford Begley Bellchambers
I can't work out Langford being dropped.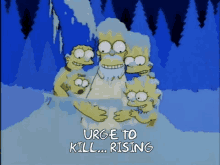 how did Guelfi go in the VFL? They must want his pressure around the ground.
Clarke had to come in. Will allow smack to stay forward and hooker to stay back
Stringer had to come in as soon as he was fit
I don't normally get involved with selection debates etc, because there's so much we just don't know that goes on … but ■■■■■■ hell - the kid is finally starting to string some games together, and play consistently, and it's sorry son - off to the magoos with you.
If I were in his position, I'd be very confused right now.
Would've expected Dyl Clarke to get dropped before Langford. Mystified.
Langford dropped for team balance
He as good as won them the game last week. That's it, I'm done with the coaching and his cronies.
Maybe too tall up forward?
Fark off Worsfold you clown.
They dropped our highest rated player!
Didn't play VFL did he? Missed the game last week due to concussion from the incident with McGovern.
But to drop Langford??? Hmmmm…
Suppose Guelfi adds more defensively than Langford and there is no one else to drop is there? Maybe Tippa, but Guelfi doesn't play forward.