So Langford and Howlett out?
If they are and Myers is out. Who are we going to complain about?
Parish v Mathieson?
McGrath v McCluggage?
Blitz meltdown?
Be interesting to see how TBell and Luey combine in the ruck. That's if they do both play on Sunday.
B I G B O Y B E G L E Y
I
G
B
O
Y
B
E
G
L
E
Y
Won't happen, won't go in with Stewart, Bellchambers, Hooker, Daniher, Hurely and Hartley
OH
SHIIIIIIIIIIIIIIIIIIT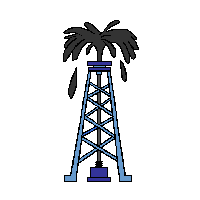 Giving Hooker every chance but he might not come up, in which case Beg comes in?
Glad I'm not the only one that checks the umpires first… bigger than any team changes we can make!!
I can only see Fridge playing if Walla/Raz/Green has an injury.
Hmmm… also I think they they try to give young fellas a clear 'you are in' rather than have them on edge… that might not always be the case… but the last few have known well in advance they were playing.
Haven't you guys been paying attention? Jobe is retiring on the Footy Show tonight, and Begley will slot straight into his spot.
Such a newbie question, but where can you find the umpires names for matches?! I too like to make sure we don't have Fisher (amongst a few others!).
Also, and I don't want to say lid off, but the fact that we are going with a full strength side (against arguably our weakest opponent so far - statistically) seems to show how ruthless we want to be. They're going in for the kill on Sunday I think (I hope!!)
Id's say Leuy will be emergency in case Hooker doesn't come up
AFL website in the "All the teams" section, down the bottom of each game.