-83.2C!
That's a little fresh!
2 days of July to go and Melbourne is running at 2°C above average for daily minimum and maximum temperatures for the month. Traditionally the coldest month of the year.
19°C yesterday and looking like a repeat of that tomorrow. Possibly even crack a 20°C tomorrow if the cloud/showers hold off long enough until late afternoon.
Looks like getting chilly around this time next week but a swift recovery. Early models show August (well the first half) will be above normal too. And drier.
Feeling more El Ninoish with each passing week.
Other areas of the eastern 3/4 of Australia feeling the same.
Yep. I'm getting ready to go out for a drink in the afternoon sunshine. It was supposed to be coffee. I don't remember doing this very often in July!
Pretty windy out there. I can see the fence shaking.
The Macedon force field has done an outstanding job so far today.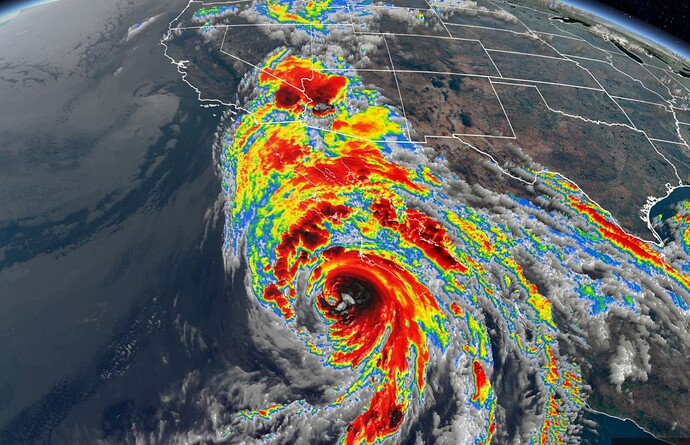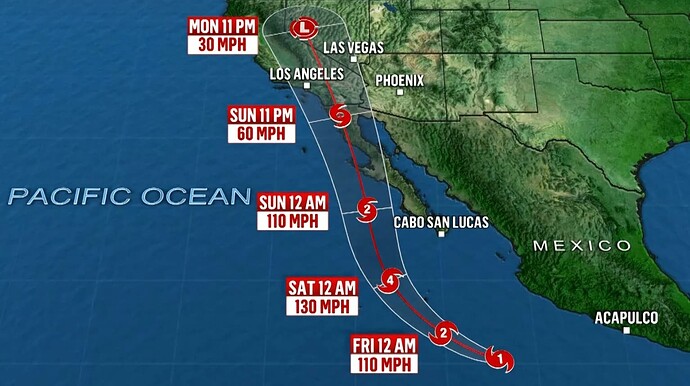 A fair way from home but have a vested interest in the region as lived in SoCal for a couple of years but this is a very unusual event.
You barely get a drop of rain in LA from about early May to late October (and even drier in the inland areas where Hilary is going to reach) … yet this looks like some areas are going to get 4-5 inches of rain across Sunday and Monday. Average August rainfall is 0.2mm.
A bit of drizzle on the windscreen is often the lead news story there so this is next level.
we have been back from Sumatra 2 weeks now and the difference in the weather is pleasantly noticeable and much as l predicted it would be. I found this winter to be colder than last year, but Spring has arrived early and the mornings this past week have been glorious, heralding an early change of seasons.
Does that indicate a stiff breeze?
Golden showers? I'll get my coat…
Hong Kong was on a Typhoon Signal 10 for much of last night. This is the highest signal for tropical storm danger.
Sustained winds over 80km/h over much of HK and gusts over 120km/h.
Most places in the territory received over 150mm of rain in the last 24 hours, including the city observatory. Some locations 300mm.
Gave me two days off work - Gotta say that in my eighth floor apartment did not feel a thing - In saying that, looking out the window, I can see a bit of damage.
A considerably warmer than average mid-late September coming up for much of the country, particularly south and south-east, starting in about a week…
https://weather.gc.ca/ensemble/naefs/semaine2_combinee_e.html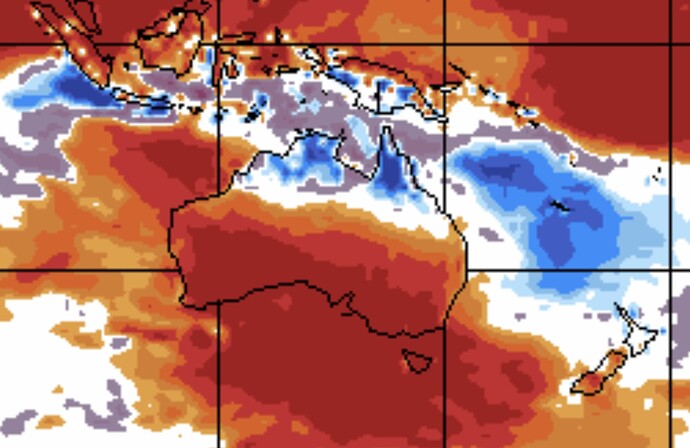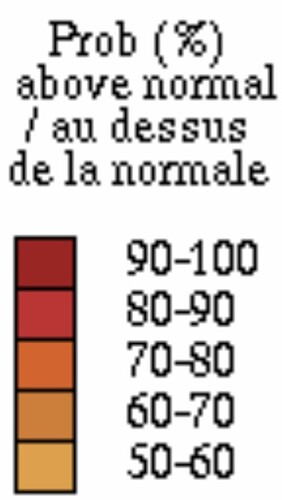 What's the weather like out there? "It's hot! Damn hot! Real hot! Hottest things is my shorts. I could cook things in it. A little crotch pot cooking."
I, for one, am happy it's been a nice start to spring so far.
Menacing job on its way there … southern Europe has really copped it this year.
Loosely related I suppose but London for once enjoying a belated mini summer this next week. Superb weather.