I think we need more of them.
And this is after just two weeks of lockup/lack of footy…
I'd say this one will win in a canter. Asking people to list listing threads. It's like blitz gogglebox!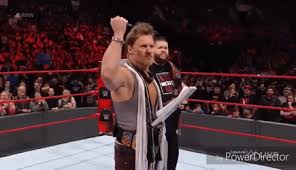 Some suggestions
Top 10 Arcade games from 1978 - 1981
Top 10 Pinball machines solid state 1979 -1989
Top 10 Pinball machines DMD 1990 - present
Top 10 Home consoles 1972 to present
Edit: I get it now I need to start these
I asked for top five. That's only four.
What about a blitz best of? E.g. best fit chucked, funniest thread etc…
Please do.

All I know is every list thread will have a long and I mean really long debate between ants and JB.
Top 10 biggest "What if?" moments in EFC history.
Top 10 greatest NBA players.
Top 5 greatest Australian Test batsmen since Sir Donald Bradman.
I think Top 10 players in every number in the history of EFC could be an interesting one …
Top 5 Regurgitated threads.
Maybe, but over the entire history is a big ask.
The thread would soon clog up with comments from people who never saw Thurgood play, and only @Alan_Noonan_10 to defend him.
Essendon All time;
Top 10 Field kicks
Top 10 Kicks for Goal
Top 10 Contested Marks
Top 10 Tacklers
Top 10 Handballers
Top 5 favourite Bjork songs GO!
People are struggling with why I posted this directly into Regurgitated.
Isobel
Big Time Sensuality
Birthday
The OCD song.
Human Behaviour