Anyone in attendance this morning ?
The sky was dark,
The training was wet,
No further details
have emerged as yet.
I am. It's wet and chilly.
It's wet and chilly?
What happened to 'training under cool and overcast conditions?'
I can report a PB on Iso Push exercise today.
BDB just wanted to simulate winter conditions.
After our big win at the intraclub, we'll be pulling out of the 2023 season and maintaining our undefeated status.
No doubt, you've never heard this: 'Football is a winter sport'.
Judging by the lack of reports, it seems that the coaches haven't.
Boooo. I was really really looking forward to watching the VFL side.
Looking forward to reading your report from my dry and warm confines.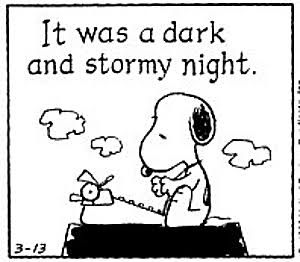 Imagine the pressure on the VFLW team!
I guess it would be too much of an imposition to ask that someone from EFC Administration provide an update of today's training and anticipated training for the remainder of the week!!!

I went.
Not much to report.
The last time I went was the year Hird came back from the ban.
I found the players were far more vocal than back then.
It's pretty clear there is a bit of a leadership vacuum after Heppell. He's still the one within the playing group that helps direct verbally. Shiel just sort of lead more by acts than voice. Merrett seems to offer more guidance in smaller groups.
They split the group into two. One on the Marvel ground and the other on the MCG. I stayed at the MCG oval.
They went with an exercise of transferring the footy from one end of the ground to the other whilst also working on some form of zone ' positioning.
On one of them, Tstatas was caught zoning between the ball handler and his direct opponent.
He knew he reacted slowly and it was good that Hurley pulled him up on it.
I think there was one transfer which finished with Draper in the forward line.
The rest seemed to break down at half forward.
One didn't get out of the backline. There was a turnover and Stringer jumped on and slammed through a goal and let out a 'yeah'.
From what I saw the main players who stood out from the group were Merrett (I think he's our best midfielder), Shiel (he just gets into space) and Martin.
They had some scrimmages in smaller groups and I noticed Tsatas went off injured. It didn't look like much. For memory it was in a fall after a tackle. He then came back on for another scrimmage but whatever it was, he was hampered by it. I couldn't see him after that and realised at the end he had changed his boots, so he could have actually been in the match sim and I just didn't notice him.
Parish was doing laps. He certainly looks to have added some muscle.
Langford also did laps.
Laverde was on the sidelines watching. Didn't do anything but watch.
Nik Cox was there with a reverse cap at the start, but then I never saw him again. Not doing laps or any of the training.
One of the Davey's was doing laps.
Tippa did the whole training session. It was good to see him there. He definitely doesn't look trim, but I cannot recall if that's his normal self. I haven't seem him so close up since before Covid.
Hobbs looks fine. I think he was wearing a high number during the training then during match sim switched to 8.
Montgomerie looks a bit of a unit and ready to play.
Hayes looks an interesting size. He seems okay. A few times during match sim he was able to clear the ball out of the backline. One time he had time and Tippa found space so he got the ball out there easily. There was another time where there was no one leaking out to that side of the wing and he had a bit of pressure on him, so he had to kick it out there to the opposition.
There was another play where he turned it over trying to hit someone up 30m away. He's learning I guess.
Setterfield is definitely something we don't have in our midfield. Some of his possessions are scrappy simply because he goes for the contest.
I didn't notice Archie Perkins in the match sim, but there was the rubber band exercise that Hurley was working on with him. I don't see why he wouldn't be spending more time in the midfield.
I'll trawl through the photos I took and see if I can post them.
Unfortunately, I'm not sure how they came out. I realised I left my lense cleaning cloth behind, so my top may have left some streaks on the lense.
Thanks Blummers. I look forward to these every other day.
I never know if I should cheer here. On one hand our backline transition broke down but on the other hand we applied pressure to kick a goal.
Thanks Blummers…….very detailed.
I think the more encouraging thing is the pressure to lock it in. Our problem over the past couple of seasons has been the ease in which the opposition has transitioned the ball from back to forward.
There once was a man from from Essendon
Who wondered when the ground would be trained on
…
Some Blitzers were there
Tsatsas had a bit of a scare
The possibility of it being Syndismosis
Will give Nino Psychosis
I couldn't really gauge whether it was because of the pressure or an error kick. It was up the other end.
I think it was a muffed kick, but not too sure.