Anyone at training today?
Redman back training. very good
hurls may have lost some strength but he looks like a unit with a shaved pill and beard
Ham looks to have put on some muscle.
This little boy has some serious hair action: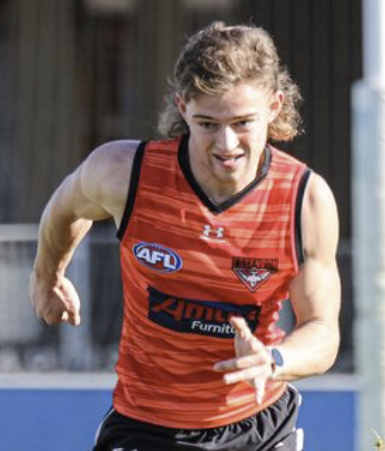 To people who have been attending training could you tell us if the team has been practising on applying pressure,tackling and trying to keep the ball locked in our forward half?
Ambrose has definitely lost a couple of kgs. Might be to ease the load on his knee.
FFS. Someone take to Shiel with clippers please.
Looking at Hurls and Hepp I was thinking we are finally getting it - a harder edge - then I saw Shielas manbun.
We wont win a flag until ALL of our players have sensible haircuts. Hopefully Rutten gets it right when he takes over.
Except for Walla of course
@CJohns was (from facebook)
‪Good news out of Bomberland. Redman completed a private training session Sunday & went fine …will be available. McKenna is likely to play & is fit. Heppell more than likely to play & Walla's ankle has improved considerably today & is 50/50(test Saturday). Stringer will play👍‬
Please don't play Tippa unless he's 100%. I hope we've learnt something from the past couple of years.
More importantly - Bearded Hurls is back!
I'm surprised more people aren't concerned about McKenna being a likely in.
Not like we're short of HBFers.
If Tippa has no ligament damage and its just a bit sore then get him out there.
We need goal kicking and tackling power.
Wouldn't they jab his ankle is it's a bit sore.
He brings a completely different dynamic and skill-set to the team that none of the other HBF'ers aside from Saad bring. And I think they like playing both. If they feel he's fit enough, they'd be mad not to play him.
I'm sure you realise I'm not arguing whether he's best 22.
What are you arguing then?
That he might need a bit more training to be match fit.
I very much hope he doesn't go ping in the first five minutes.
Outrageous thinking!!