So, who went to Ocean Grove?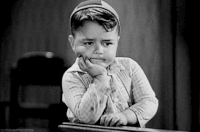 Have to do it myself then…
of course bellchambers had the rig out
and this from February this year
I want Zaka's arm workout routine.
bump to put this above the Monday thread…
Hope those bicep shots aren't part of a Gerrard Healy dossier.
Begley and Parish been on the Shoulder press.
Looking real solid.
Tell me this is something to do with the grass and slope on the MCG oval.
You are just bastardising the training report with photos. Disgraceful!
… That arm of Begs, though. He's so ready to tear the competition a new one.
It's simple perspective.
One arm is closer to the camera than the other.
That (forced perspective), and this guy is a champion arm-wrestler…
…that's the joke, right?
I've tried holding the phone in the other hand and it looks exactly the same to me.
Its because he is standing on grass, distorts the perspective. Makes people look taller too.
So, was there any … training?
Coming, just writing a report now…