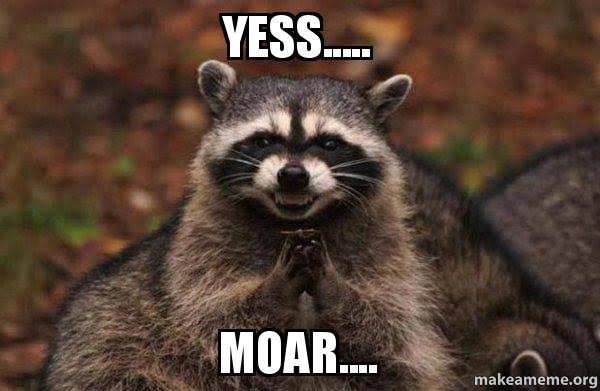 You missed "Unidentified tall guy"
PM @theDJR.
Several times, if necessary (even if not).
He'll identify him for you.
Coach X ran a drill, not sure if this has more significance.
Surely it's "players are doing (obvious and basic thing), surely an example of the Richmond influence".
Is this his contract year?
Is there a guy out there running around in a mankini?
If you ever wonder why we all spend so much time on BomberBlitz at home or at work, it's for posts like this.
Well done!
3 votes - car broke down
2 votes - players wearing hats
1 vote - Mutch is improving
I'll give more later but quickly, Parish was the standout, Ham was good, Francis was good, McKenna was permanent fwd and the two Irish lads are making good progress.
Wot Maxx said. Training wrapped up at 10.30. More later.
Nope.
Saad, McGrath and Daniher are the big ones this year.
Jake is next year along with a LOT of important players. He wont be a free agent though.
Track watch, player watch. This or that player's flying. Positive vibes about ball movement, aggression. There's no way I'm falling for the idea Essendon are improved on last years massively disappointing output. Not until there's actual signs of life and genuine progression. Bring on the real stuff!
Was Dyson doing some cycling?
I thought it was just for the laughs


It was good to catch up with Nackers and Paul Cousins at training today. As to the match Sim, which was 4 20 minute quarters with AFL umpire. Cara ran the midfield,. Truck looked after training while coaching the defenders at one end and Dan Jordan took the forwards. Woosh seemed to have an overview role, magnet board in hand at the breaks.
The best players were all best 22. Phillips played well in the ruck. Mobile followup and marking well around the ground. TBell not seen.
Modified group of about 8 included. Joe, on the bike for 1 hour. Tippa sidelines,. Hooker walking around, Stewart running, kicking from 50 m out, Redman slight strain, running around, Bryan running, much better than 4 weeks ago.