You don't need to write random gibberish to see if people read your posts, we do.
I hope that's what you were doing, as surely that didn't happen.
Imagine the whinging from other clubs if Tom Hird turns out to be a gun rofl
I cannot overstate how much I would enjoy that. So very very much fun.
And we didn't had to use any draft picks

Tom Hird playing just one game would be unbelievable relief from this toilet of a season.
He's a first year Essendon player. It's mandatory that all young Essendon players suffer a long and debilitating injury that hinders their development in either their first or second year.
Tom Hird has a bit of Moorcroft about him!
In fact, here is James with Tom.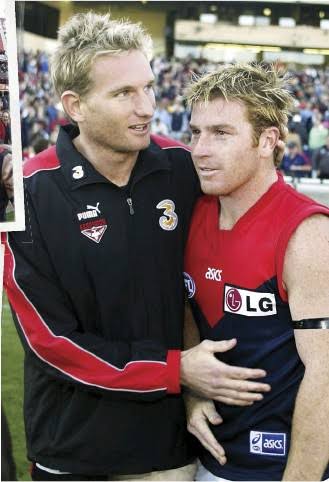 It was certainly the weirdest drill I've ever seen!
I'm just here to say BIG SAMMY DRAPER.
Oh, and is anyone working on the Hangar extension currently?
Great to hear thst Jim Stewart continues to impress as a physical specimen. We look forward to a time when he might play a good 4 quarter game of football too.
Yep, it's coming on very quickly. Apparently not long after the lockdown they were working 7 days a week to try and push it through.
Today there were 12 people working on it, yes it was that slow a day, I actually counted them!
Shouldn't that be, here is James with Gary.
I didn't get it but I do have my own sense of humus.
25 in football department im pretty sure.
Now you're having a laffa.
I've heard Barcelona have offered 25M for Sammy Draper.