The three wise Kings?
Typical!!
Getting myrrh'ed by the umps
Crowd is frankincensed!
Comedy gold.
I bet we copped Margetts and Razor
To make matters worse the goal umpire was caught climbing the post.
Presumably we didn't tag anyone (because, you know, Worsfold…)?
Did Hurley's kick-ins manage to hit an Essendon player from either side?
Did Pendelbury and/or Sidebottom dominate?
apparently we kicked 21 un-answered goals. Finally getting our mojo back.
Thank you for using this base photo. TIPPA's kicking style is soooooooo much prettier than everyone else's (I paid close attention to all other kicking photos from yesterday and they were all hideous in comparison).
Nice work by the VFL team.
Shane Edwards is a super vital player for the Tigers and one of the main reasons they move the ball so swiftly in scoring chains, Cara would love someone to do that for us for him to implement his style, reckon we have someone who can do that from the middle?
Sidebottom snuck forward to slot seven majors from the goal square unopposed. He does that every training session.
They keep saying free kick Hartley 36.
Some idiot goes to training with binoculars. ■■■■■■ weird
disaster - match has been stopped and we've been penalised for having 36 players on the ground.
How does that even happen?
Our perfect candidate for that would be McGrath. Quick hands and can enter/ exit contests at speed.
Ahem!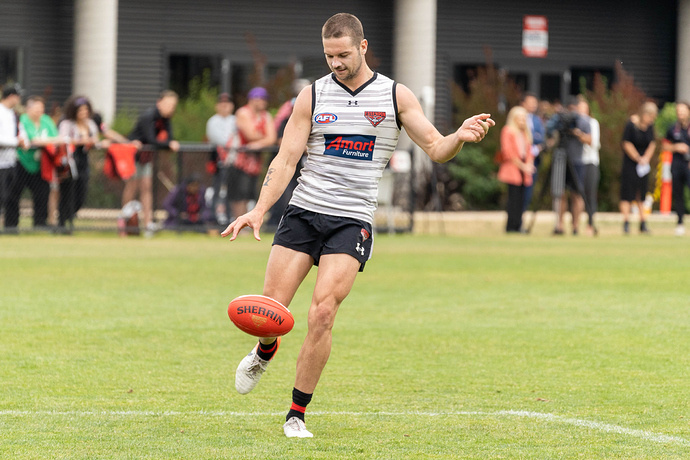 You know, since Catherine doesn't post here anymore, it's so great that efc2019 has stepped up to let us know what the club really thinks of its supporters.
Is that official re Catherine, when did that happen?
Come on training report, I've got walk into an epic meeting in the next 10 minutes.
Harsh on Catherine.
But liked because efc2019 is really irratating.
Won't be long until efc2019 is