Can easily see X doing this LOL!
Under Armour has awesome products. Super comfortable apparel. Obviously not on the level of brand giants Nike and Adidas, but I'd say they could be third best.
Under armour to replace Joey d?
Exciting. They do some good gear IMO. Can't wait to see their stuff. Thrilled to be ditching ISC as their stuff looks fkn trash IMO
Is Under Armour the Amart of sports apparel?
Far from it. One of the top 3 in sports apparel behind Nike and Adidas.
Hopefully the money is Amart big though
Not sure, … sounds like they are putting their hand up to be a larger player, so came seeking one of the Biggest sporting Clubs in the land to push their brand like A mart, … but it seems they have a quality product.

Guernsey with collar please
Great move - quality clothing and will soon be second biggest company behind Nike
So my understanding was that we had a 7 year deal with ISC. 3 years later, what changed?
I think ISC are struggling financially. Rumours of Collingwood leaving ISC for Nike.
It was indeed 7 years.
ISC joins The Comeback Story
Nov 7, 2016 3:45PM
3 minutes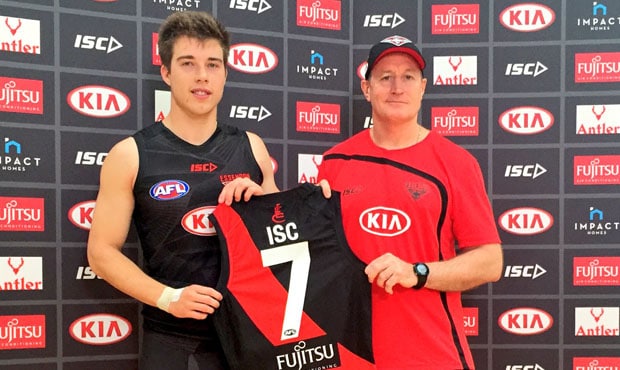 Zach Merrett and John Worsfold announced the seven year deal with ISC after training today.
Essendon Football Club is excited to announce it has signed three new apparel partners for the 2017 season.
The Bombers players were greeted with their new ISC, SKINS and New Era apparel at today's first training session of the pre-season.
ISC has signed on as the Club's Official On-field Apparel Partner for the next seven seasons, making it one of the largest apparel partnerships in the AFL.
The Australian owned company will supply the Club's Official On-field playing Guernseys, shorts and socks, as well as a comprehensive range of training and off-field apparel.
Its business model of relationship-led sporting partnerships, supported by quality products and an innate understanding of the Australian sports landscape has been a large part of its success.
Brett Corrick of ISC said their vision is to empower the players to be the best in their sportswear.
"It's a major milestone for ISC to be announced as the 2017 Official On-field Apparel Partner of the Essendon Bombers, one of the oldest and most respected AFL clubs," Corrick said.
"2017 will be one of the most important seasons in the Bombers illustrious history and we are honoured to have been chosen to share this journey with them.
"We take pride in providing technologically advanced, quality merchandise and kits, and partnering with the Bombers for 2017 will play an integral part in supporting our home grown success."
Essendon CEO, Xavier Campbell, welcomed the three leading and progressive apparel brands to the Essendon family.
"We are extremely pleased ISC, SKINS and New Era will be part of our comeback story," Campbell said.
"These are three innovative and progressive sports brands, and their decision to partner with Essendon is an important step in the future direction of our Club.
"This is the first time we have segmented our apparel partnerships, and we are excited about the benefits the new range will deliver from a performance and retail perspective.
"The range of on-field apparel, compression technology and headwear is dynamic, and we look forward to seeing our players, coaches, staff and supporters wearing it over the course of the 2017 season and beyond."
The full range of ISC and New Era apparel is available in the Bomber Shop at the Club's Tullamarine headquarters.
Thought they went broke and had to pull out?
Gone the same way as BLK. They'll still trade but will drop out of the high-end apparel sponsorships. BLK still do the domestic cricket uniforms, but about 3 years ago they opted out of AFL apparel, which affected GWS, Richmond, St.Kilda and a few other clubs IIRC…
Do we need a press conference for new sponsors?
No, what I like is they're not above Personalisation if their range - I would expect some dedicated EFC stuff that is not just the classic cookie cutter range ISC bought, could be interesting, they're also not cheap though
Like, in the least we get some good hoodies with better colors and designs
Is this another succession plan?
Done.
Bombers part ways with ISC Australia
Oct 1, 2019 10:00AM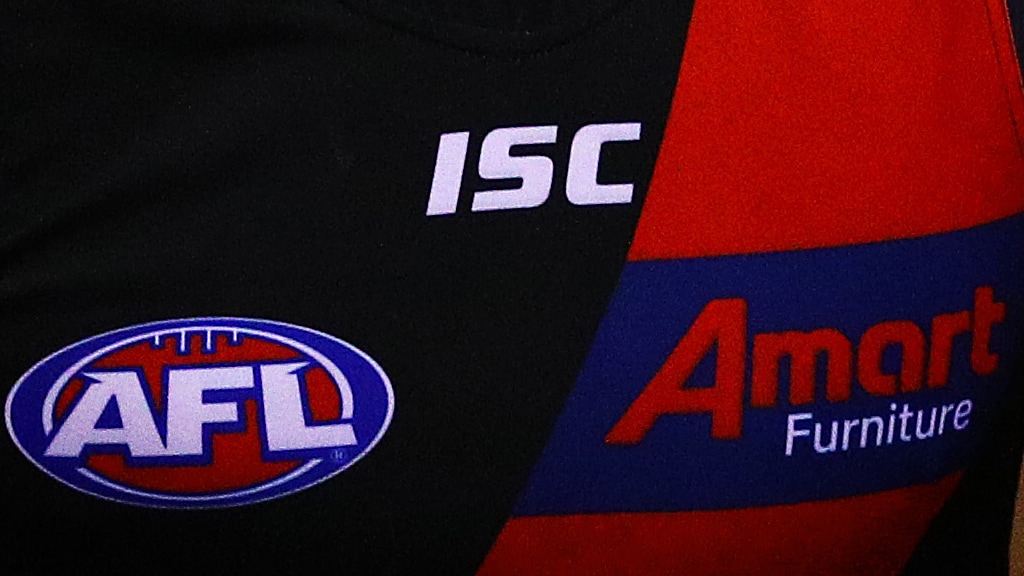 Essendon has mutually parted ways with official on-field apparel partner ISC Australia.
The Bombers partnered with the Australian-owned company ahead of the 2017 AFL season, with the apparel solution company spending three seasons with the club and two finals series.
The club would like to thank ISC Australia for its support.