So what's the deal. Are people mainly buying new records or trying to source originals?
Yssss.
Baby Animals would be mint.
Original or many grams like I care.
For those of you living in Melbourne or surrounds I can strongly recommend a store down in Rosebud called Reload Records. It's in the most non descript location between a nail salon and a sex toy shop. He has probably the most extensive vinyl collection of any store I've visited in Melbourne and his prices are far more reasonable than theJB's of the world. Craig, the owner is a veteran record store owner operator who took a sea change a few years ago. The shop is a gem with a mix of new and tons of second hand at excellent prices as well.
fair warning though, the published open hours are, at best, a vague estimate
Yep and never ever remove his display albums that are pinned to the wall. Saw a kid do this in there one day and he copped a fair bollocking. He has a touch of the Jack Blacks from High Fidelity but I enjoy a chat with him when I get a chance
Well, Im juat spit ballin here. I honestly have no idea of the buying habbits of others.
I was just observing the current prices, with the current economical malaise and was glad I wasn't young, or any age really and interested in getting into records/hifi.
It currently doesnt not seem to be a working class hobby.
it's the same as any hobby
if you go straight to a big retailer and get the fresh stuff in your hands immediately, still in the wrapping, then you're going to pay a premium for the ease of access
if you want value, you've got to put in a bit of work
So true. I get far more enjoyment from the hunt of for a used copy of something from my want list than the arrival of an amazon package and especially amped when you come across that at a decent price. It's still possible as well despite the noise. Got a original press of Blood on the Tracks for 20 bucks in excellent condition at a little antique emporium in a little country town we were passing through recently (apply titled Dookie). Every time I'm back in Australia I come across at least a half dozen good buys at places.
If you happen to travel, Germany is an incredible place for buying used vinyl at great prices. I take a record case with me and fill it up every time. My last trip there I bagged records by The Go Betweens, Talking Heads, The Triffids, XTC, Tom Verlaine, The Chills and The Fall all used in great condition with the most expensive being $25 and most between $10 and $20. I was working in Germany in the early 90s for a few years and vinyl stores were still very much a thing so it's easily the best place to find late 80s early 90s stuff that is otherwise tough to find at a reasonable price. The best store of any I have visited anywhere in the world is the one linked below in Stuttgart.
Which of his albums did you score?
I have Dreamtime, Words From The Front and Flash Light and love them all.
His solo work doesn't get a lot of recognition compared to his Television career in general and Marquee Moon in particular.
Flash Light , love the track The Scientist Writes a Letter. It's not Marquee Moon by any stretch but it's a thoroughly good listen.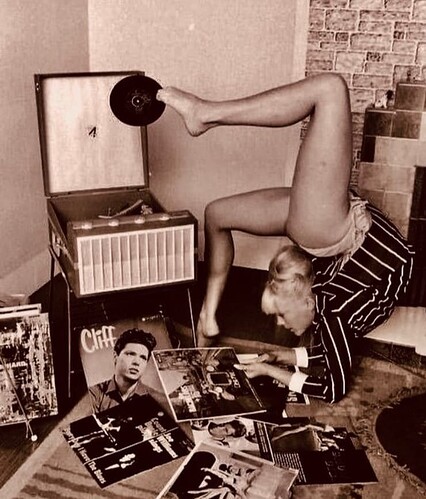 I got this pic from
Ian Carpenter on Instagram
.Offbeat records. Ian had the small shop in Williamstown. You probably see him in a few ads and also in Tones and I video Dance Monkey.
https://www.youtube.com/watch?v=q0hyYWKXF0Q
And he's an Essendon Member.
Clearly unfortunate circumstances, but that looks a nice haul.
Yes she has a brother who plays in bands so I am sure he will be all over it as well, just going to help them see if there is anything valuable/rare.
Will try and get some spread shots, I have already seen a few I wouldn't mind.
Not so sure about the scarf though…
Ahh yes he was a tin rattler, these were my picks especially the AC/DC Albert pressings, they are just wondering of anything in significant value that stands out? , would say all are first pressings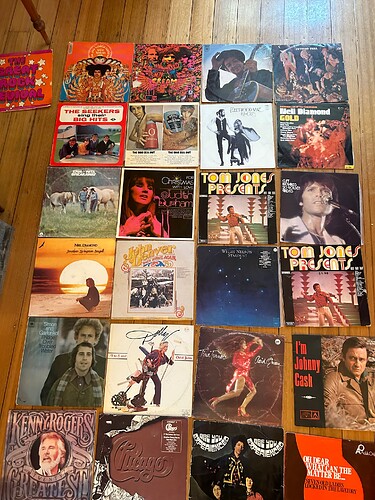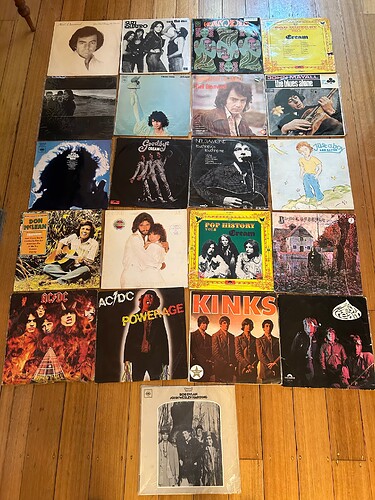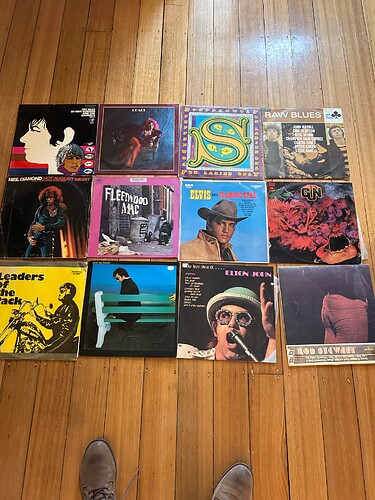 Possibly more Dogg's domain than mine, but I can spot a Kinks album, a couple of Fleetwood Mac albums, a Who album, a U2 album and a fair few Cream & Hendrix albums. No idea of value of any of them.
And a lot of Cream and Hendrix
If the Hendrix albums are original press they might be worth bit. But to be honest, the colouring of Axis Bold as Love reeks of crap mid 70s press.
That Gunn record is goodun. And the Cream stuff.
Discogs will let ya know what ya got. Matrix numbers will be there in the deadwax.
He had two copies of that NOT well known "Tom Jones Presents" album I see.
There were only three copies ever sold in Australia and I have the third. I paid something like $1.99 for it from a Coles variety store in the late 60s and it still fills a slot in my collection.