3 Martin
2 Wright
1 Redman
Probably 19 others stiff to miss out
3 Martin
2 Caldwell
1 Wright
Martin
Wright
Hobbs.
Lots stiff. So many good performances tonight
3 Martin
2 Caldwell
1 Merrett
Probably more BDB than Merrett but that move in the third quarter won us the game.
Martin
Ridley (he must give Curnow nightmares)
Wright
HM: Caldwell, Hobbs, Heppell
3 Martin
2 Wright
1 Durham
3 Caldwell
2 Martin
1 Wright
HM: Hobbs, Merrett, Ridley
Martin 3
Caldwell 2
Wright 1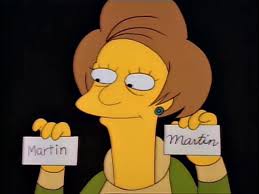 Martin
Caldwell
Wright
How good is Hobbs?
With his emergence am happy to "sell" Parish to the highest bidder to help secure us a gun Key back
3 Martin
2 Hobbs
1 Caldwell
Apologies to Wright, he was fantastic, but it was the 3 young fellas who were getting the ball down to the forwards.
HMs to a number of others - Redman, Heppell, Hind, Ridley, Stringer and Merrett.
12&3 BDB stroke of genius
after that
Martin
Caldwell
Hobbs
HM wright merrett
3 Nic Martin (Brownlow votes tonight)
2 Ben Hobbs
1 Peter Wright
Heppel
Martin
Hobbs
Wright and Redman very stiff.