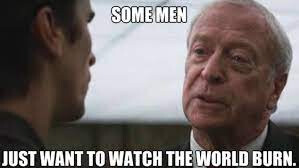 I know you are joking but this is every chance of happening.
Essendon know how to disappoint
Last fucken 20 years not enough?
Playing a final the previous year and then not backing it up the following year
So many times we had a good pre season only to see no improvement or nothing changing to in the season
I like him and think he has AFL traits, he strikes me as the more forward version of Langford
What if I was to tell you that during match simulation today, a pack formed in the goal square which included Francis, Ridley and Draper and a boy called Tex was the one who flew the highest to pluck the mark?
Why are our training threads get a big dose of the glooms?
The boy is realising his potential
Good to see Franga has been learning the tricks of the trade off Rance.
I'd have to do some washing & have a shame shower.
I really do think it's different this time but what would I know
I'd say between 180 to 185cm
Wanganeens aren't measured the usual way
And we just extended Cutler to a 5 year deal
Hows Tom Hird going will he play seniors?