That's a serious question, by the way.
Adelaide?
Doors shut on a lot of joints around 6:30
Where's the Crows after match venue? Go there and sing the Bombers song til they throw you out. Or you get beat up
Our lockout laws are nearly the best in Australia. Plenty open to the early morning.
Well. I think the lid might be off.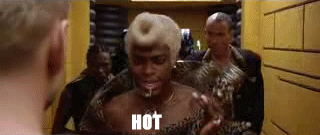 To all the long suffering SA supporters, putting up with those Chardonnay sipping tri colours, enjoy the win!
■■■ were gonna smash Gold Coast next week.
I'm flying up there on Friday so excited.
I'm heading down on the Thursday

Seriously, We've developed a resilience this year. There's a resolve about this group to just hang in and fight hard. That's been missing a long time. Why did it take so long to find that? Showed it at the end of last year, started like millionaires this year. This needs to become the standard. What a great effort! Gutsy win, a month of them in fact.
Best win for a long long time. I thought we were brave in the 1st half but was at best hoping for 4-5 goal loss. To get up from 30 down in Adelaide against a top 8 contender is EPIC for this team. I thought Hep shouldn't have played at half time - he didn't look close to fit but in that last qtr he was a genuine leader & made such a difference. Hooker Fwd was a big key for mine - we finally looked like we had a target & it changed the way we went forward. He must remain there for the rest of the year - we can win a final with him forward.
Super proud of the boys tonight. There wasn't really much polish to it but it was guttsy & we have somehow developed character in the last month.