Where is he? Missing the endless positivity.
it's alex's burner account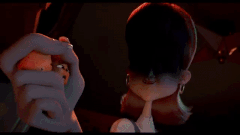 Obviously grated by the lack of appreciation.
Salad comes with the main meal. @carrotsalad will appear when the team is announced. Have faith.
Maybe they've been a bit pickled of late
My very own thread! I sure do feel lucky. Thanks my friend. I look forward to celebrating the football with you this weekend
I just assumed @carrotsalad was taught "if you have nothing nice to say, then say nothing at all".
Which was a concern, given how accurate the earlier predictions were.