A good average player. I would rather we got Taranto
More a question:
Will he Set us apart from the Field?
Of course. We were never in the hunt for him though.
we just traded a future 4th for a bloke who had 24 & 26 touches in the last two home and away rounds against top 4 sides when allowed to play a bit more inside. also had 10 tackles over those games
absolute no brainer.
I doubt a 4th rounder would have got that done
Tomorrow's heroes: Will Setterfield, the tall mid who can do it all
Tomorrow's heroes: Giants have first access to this top-five talent
WILL Setterfield's move from Albury to Melbourne, to board at Caulfield Grammar, wasn't purely a football decision. Finishing his education at the prestigious private school was also a lure.
But the benefits of being closer to the MCG have been something he underestimated. The keen football follower has attended more and more games, and watched more and more players he wants to follow at the top level.
There are many AFL clubs who would like to have Setterfield on their list next year and beyond.
The tall and mobile midfielder enjoyed a promising 2016 season that was only limited by some injury hiccups. He averaged 20 disposals at the division two championships for NSW-ACT and 20 in six games.
Despite the wide interest in him, Setterfield heads into the NAB AFL Draft with a fair inkling of where he'll end up.
He is a member of the GWS academy zone, meaning the Giants get first call on matching a bid for him on November 25.

Setterfield is one of the most complete midfielders in the draft, which we saw at the end of the season in his form for the Sandringham Dragons. In his final month of the year, the 191cm prospect lifted his form to put together all of the little bits of his game.
He showed his fondness of the tough stuff – in the elimination final he had 10 clearances and 16 tackles and was the most important player on the ground – but he also became a more regular ball-winner, averaging 24 disposals in his final three TAC Cup games.
Setterfield's height makes him an appealing prospect for clubs looking for a big midfielder to build their on-ball unit around. His size will allow him to outbody opponents once he adds more weight to his shoulders, and he can also take marks overhead. He is a classy ball-user, and does things with a minimum of fuss. When up and going he always has time to think through things and make the right decisions.

The only real knock on Setterfield has been his body and his run of injuries over the past two seasons. The teenager has struggled to link together too many consistent games, and required knee surgery at the end of 2014 to correct a patella issue. He carried the pain throughout the first half of 2015 before spending the second half of the year giving his knee time to recover.
This year the knee has been less of an issue, with concussion, foot and shoulder injuries limiting his capacity to stretch together a run of consistent games. The foot problem that came at the end of the division one championships stopped him from showing his best there, and just as he had hit top form in Sandringham's finals series, he busted his AC joint in a crunching bump and missed the Grand Final. It also left him unable to test at the NAB AFL Draft Combine.

There's a bit of Marcus Bontempelli in Setterfield's ability to use his size to advantage around the ground. He's got a similar smooth approach and doesn't get flustered. Setterfield also carries some similar attributes to taller Fremantle midfielder David Mundy.

It wouldn't surprise at all if a bid for Setterfield came in the first five selections. Carlton, with No.5, seems ideally placed to make that call. Either way, GWS is expected to match the bid for Setterfield and make him a Giant.

If Setterfield was in the open draft without the academy asterisk next to his name, he would be talked about more as one of the best players in it. Some recruiters rank him as a top-three talent. The Giants are in for another draft win.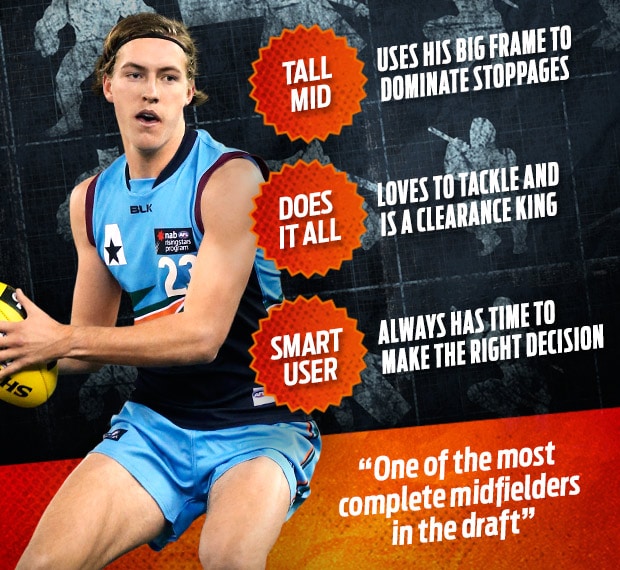 That would have been much better.
I don't think they asked about him. Poor process
I'm calling him mediocre so it can come back to bite me 2MP style. Goodluck Sets!
Setterfied and 68 for a future 4th.
So worst case for us is we pay 55 for Setterfield and 68.
One assumes Carlton weren't going to use 68 this year, may as well make it next year with likely a small upgrade.
Good business for both.
I remember writing about the Caddy trade to Richmond - a high draft pick that got traded twice, each time for less value. Some parallels here. Hopefully with a similar level of success!
Welcome aboard. Wish we had of got Petracca.
Really happy on this selection. Could be a potential steal being played in the right position. Might not be the quickest player but neither was Watson in the centre.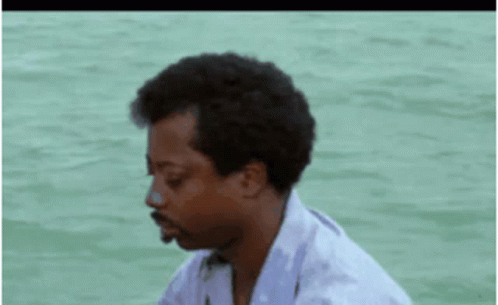 should definitely add a presence that our midfield currently lacks
watch his highlights from the Melbourne game
he was very good
I like that Will is going to make the rest of our midfielders look small, just to highlight the fact that they are small. At least now we will have a reference point in the red and black.
Hopefully he can be that missing ingredient added into the mix.