Wow, Big Boi Begley had a first quarter to remember. A goal with his first kick and then hits up Stewie for two goals and then another goal from 50.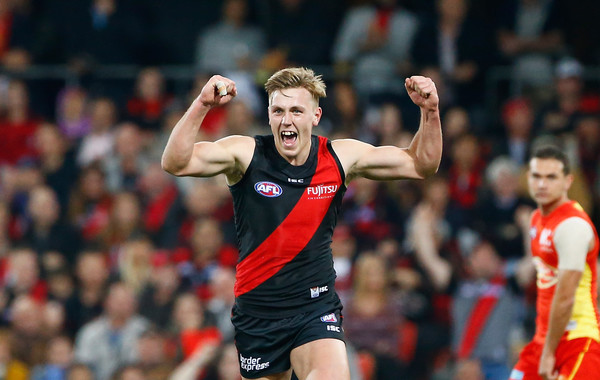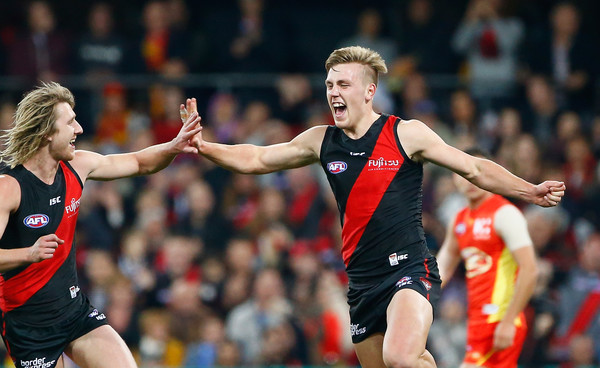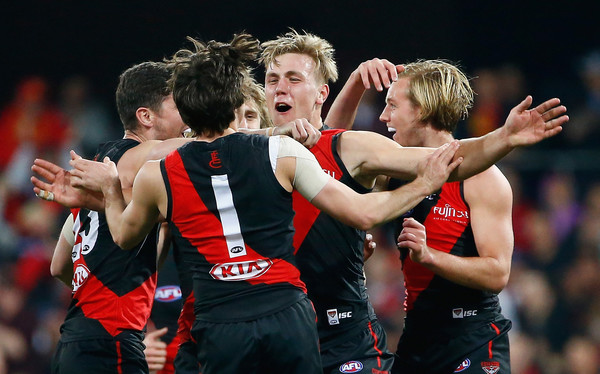 Was great to see him taking his opportunities, kicking his set goals and hitting Jimmy up twice with lovely weighted kicks. Fantastic start to his career, may it be a long one and contain many premierships.

Joey had Steven May hanging off of him at every contest and found it hard to get in the game. He will need a big bag against Freo if he wants to take out the Coleman, however after seeing what Richmond did it is certainly possible.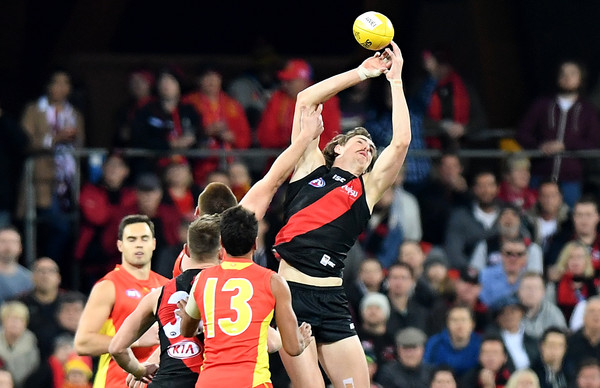 Pidge working up in the midfield was a thing to behold. His speed, evasiveness and fast hands make him a great option to run through the contest.

Baggers commits the body against Martin int he contest.

Welcomed back after a week off for being a naughty boy, Zach just gets boot to ball as he is tackled.

Pops was also happy to be back in the mix.

Paddy clears the hot ball from the contest.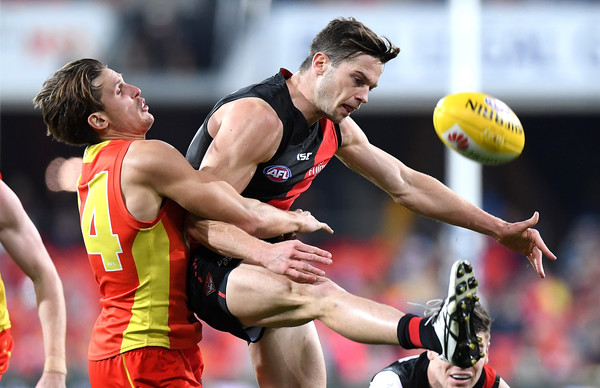 Hooksy with a clunk

Dois gets boot to ball as he is tackled.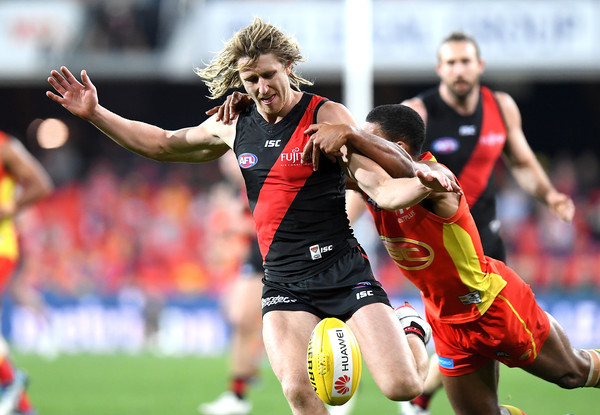 Joey gets a mark.

Hanley tries to duck under Pops tackle.

Nope, still got him

Meanwhile our Irish boy sprints away from the contest, takes four bounces and kicks a craicing goal

Zaka was playing out of his skin and was a clear BOG.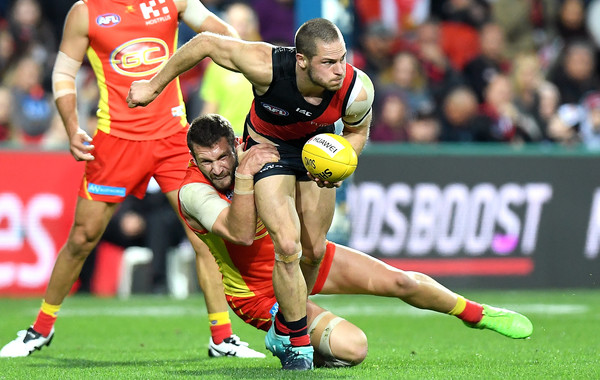 Ranga on Ranga

The Gleek was intercepting everything and is happy that Jack Martin's legs make his look like tree trunks.

Bird gives the ball a roost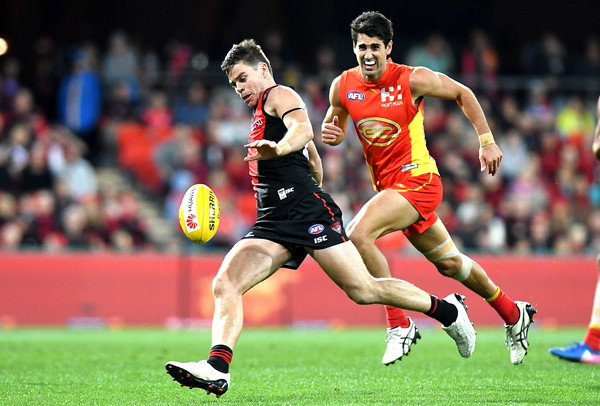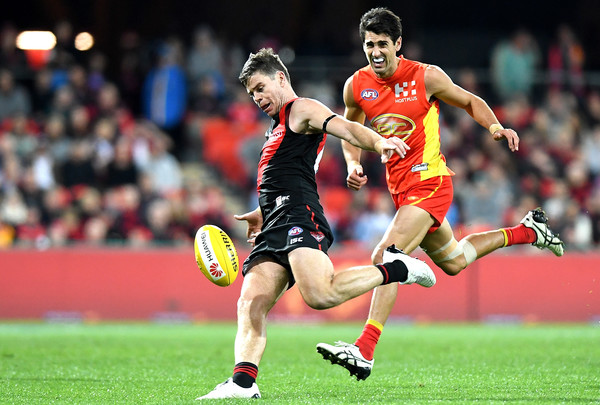 Conor is strong in the tackle, keeps his arms clear and gets the ball away. He is super strong through his core and getting better at riding the tackle.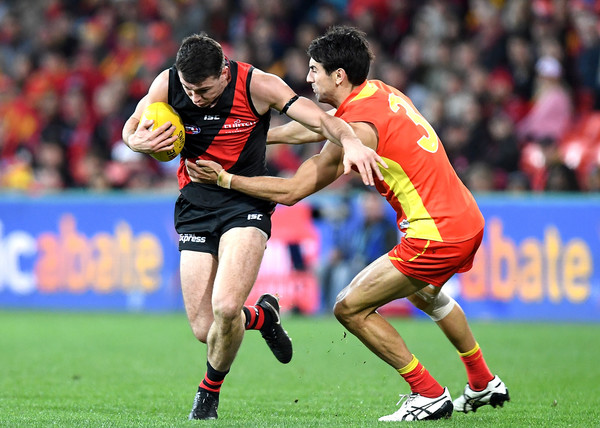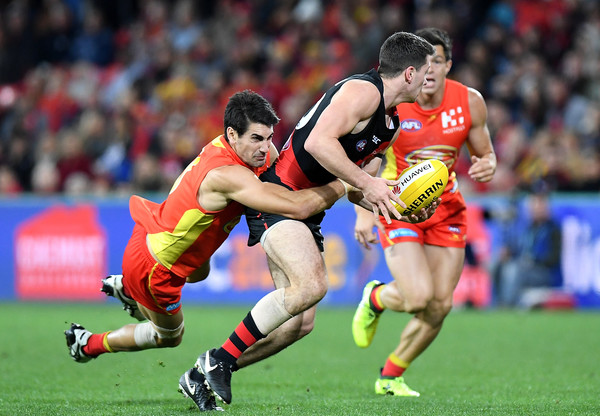 Begley threw himself into the contest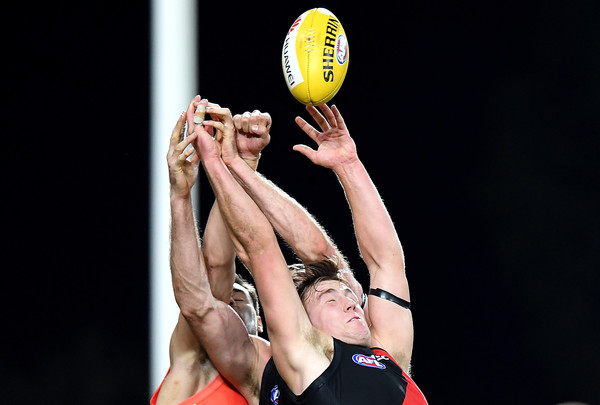 Green hobbled off the field with what looked a bad foot injury.

The Captain kicked a nice goal to keep the scoreboard ticking over and his locks flowing freely.
Solly shows how thin his patience is wearing with the Suns players

Very thin

Strike a pose. Bombers Premiership player and all time tough ■■■■■■■. Respect!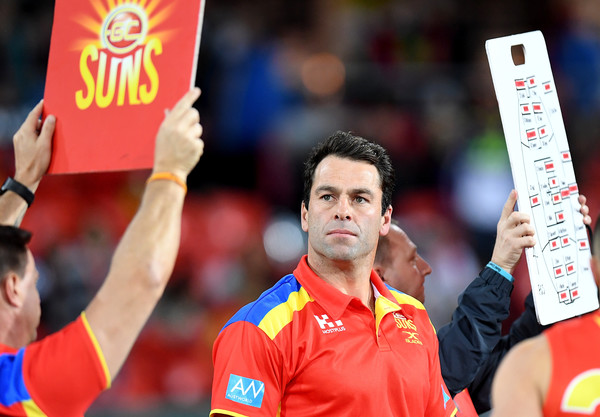 Woosha reminds the boys that the Suns are the worst last quarter team in the competition. Keep plugging away and it will come.

The BBW lady has sung and Green cuts a forlorn figure as he can see his finals opportunities sliding away.

Zach gets across to give him some loving.

Big Boi Begley leads the boys off the ground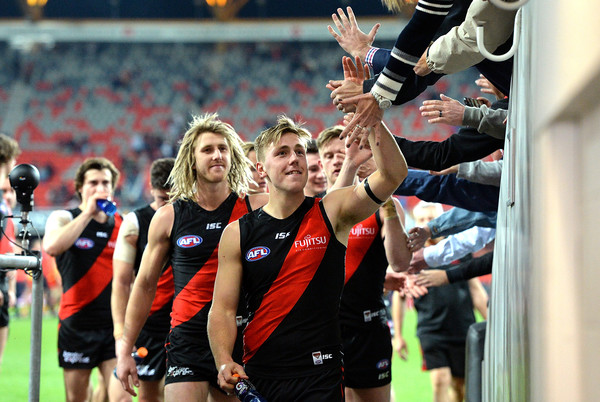 The Fridge is baptised in the middle