Whoooa there @GuzzLG
I need somewhere to clap!
Slow start to the year for us. % is ok. They had our measure. Can't get any worse. Glad that we have tamed the hype.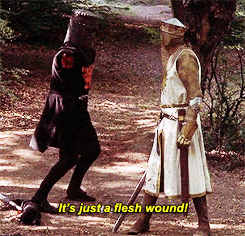 Was at a bbq this arvo, nice pool side bbq.
Haven't seen us lose a game so far this year.
So we can't get any worse? It's only upwards from here? That was the line in the sand game just like the Carlton loss was last year?
We went 10-4 after that, I think my maths are correct we should win 70% from her and finish with 15 wins?
LID OFF BABY!
Also, all the gloomers will be off the bandwagon now. Just us happy clappers!
Guys?
…guys … … guys … … … … … … … … … guyyys
It's sultry nights with sorrows to drown like tonight, … that "too many beers" really come in to their own, …
@SMJ surely I wasn't that inane.
Hello… Hello… Hello…
Echo… Echo… Echo…
Horrible game.
But on the bright side of things…ummm…well…errr…???
Our odds at the TAB will have improved!
Our cunning plan of lulling the rest of the competition in ta a false sense of security has started well.
Convincingly well.
Kudos, Woosh and the boys. You couldn't have played it any better.
Kudos to everyone posting in here in such good humour.
At least no one can accuse us of papering over the cracks in our game plan or player list by winning poorly, or even a gallant loss.
So, written in big capital letters is NEED TO PLAY BETTER.
And we'll see who can or can't address that.
Currently in last spot- the only way is up.
I'm pretty sure our game plan is still a secret, so we've got that going for us.
-Best time in the season for a wake up
-Best time for a low percentage
-Home game against a crisis club
-Parish dominating the ressies (don't back them all in to play again Woosh)
-See you there Saturday
PS my son is playing in the Auskick grid game at half time with his mate who barracks for the Saints
LIIIID OOOOOOOFFFFFFFFF!!!
Get him to ham it up for the crowd,