Footy is back baby!!!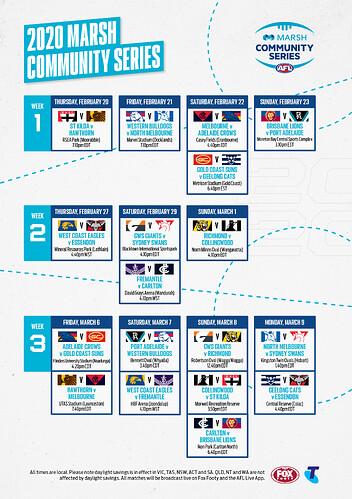 —
Some teams take it seriously, some don't.
Health of the list certainly a big factor as per the Lions who have injury gods still looking after.
One can dream.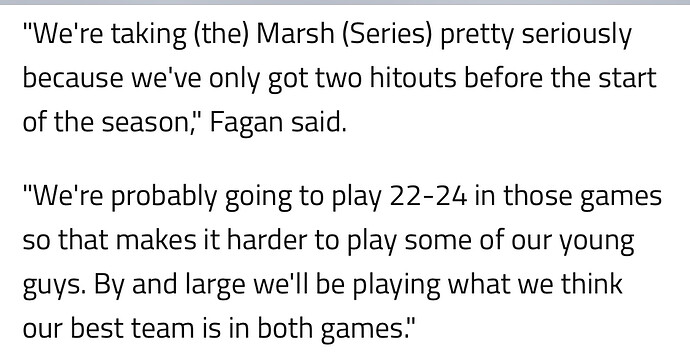 —
Not on free-to-air.
Get it on AFL app or FOXTEL (maybe Kayo?)
Teams for tonight's game…
Fark that fat Judas kent!