Key forward. Barracked for us as a kid.
Winning
Heard them say his dad played for Essendon under 19's back in the day
So we got a father son

We need a big forward. Nice story if this lad works out well for us.
What could possibly go wrong…?
He's a bit of a mix of Harrison Ford and Indiana Jones.
Speaks ok for a new draftee. James Hird was his hero and now he looks up to Joe.
Has he not got a fkn highlight clip or something??
Even a draft write up??
Favourite player ever is Hirdy, of the current side he loves Joey.
I'm all in on Jonesy.
■■■■ it, give him number 31.
From AwFuL site:
Tall forward who is very lightly built, so has massive upside physically. He has a safe set of hands overhead and he presents well as a marking target up forward. He is an accurate set shot for goal and showed this skill with four goals in a Vic Metro trial game in April. He then played all four games for Vic Metro in the 2019 NAB AFL Under-18 Championships averaging 9.2 disposals, 3.2 marks and a goal a match. He has been a highly promising player all year, playing College football at Essendon Grammar and in the NAB League with the Calder Cannons.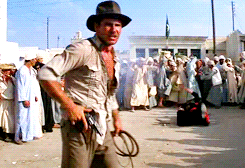 If he is able to lead at the ball and kick straight, I think we may be on here.
It would certainly make a change from our normal forward structure.
Exciting young forward Harrison Jones is now a Bomber after being swept up with Essendon's first selection of the NAB AFL Draft on Thursday evening.
***The Bombers traded up the draft order – gaining picks 30 and 50 from North Melbourne for pick 35 and a future second-round selection – to use pick 30 to secure the key-position goalkicker. ***
The Calder Cannon - who grew up barracking for Essendon - is a strong-marking forward who impressed at the 2019 NAB AFL Under-18 Championships, playing all four games for Vic Metro and averaging 9.2 disposals, 3.2 marks and a goal a match to top off a strong NAB League season.
More to come.
HARRISON JONES
Club – Calder Cannons
Height – 194cm
Weight – 75kg
U18 championship stats
Games – 4
Goals – 4
Average disposals – 9.2
***Average marks – 3.3 ***
NAB League stats
Games – 12
Goals – 8
Average disposals – 11.3
Average marks – 3.2
Great pickup. Still growing. Like it.