Hi Burgo, can I please buy a hyphen?
Anthony McDonald Tippungwuti likes this!
The song is in Apple Music: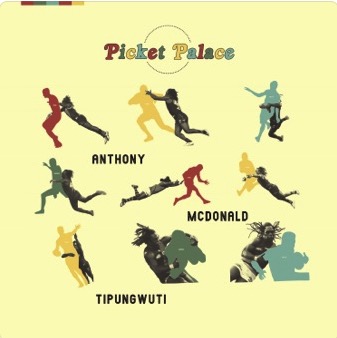 Needs to replace the pre game air raid siren tonight and be shown on the big screen!!
We need a better forward system that isolates him one on one, and then not kick it on his head. The fact he has kicked 20 goals this year with how bad our forward line has been this year is a ■■■■■■■ miracle.
That's all.
What do they practice if not that sort of stuff?
That's a thing that frustrates me. You'd think there would be well established, "safe", plays we would use as our go to plays. But when we are off we look lost. Typically when we have to stop and think. But when it's quick ball movement things click a lot better.
Every home game that Tippa plays, we need this song before the bounce. Imagine the psychological effect on the opposition players if the whole stadium is singing: "He's coming to getcha… He's coming to getcha!"
What I don't get, when we go fwd, and only walla is down there, why don't we try kicking a mongrel punt that can't be marked or spoiled and allow him to go one out in a ground chase for the ball?
Even if opposition get it, walla has the ability to scare the bejesus out of the defence.
'Chaos ball'… can't stand Dwayne Russell.
But yeah that could work. Port did it very effectively verse West Coast earlier this year.
They weren't mongrels as such but they kept the ball low as opposed to long high kicks down the throat of McGovern (take note… oh nope too late).
I hope he gets BOG tonight in a 10 point win, and they play his song after the match before the team song.
all that she wants is another baby
? Ace of base ? Please tell me we haven't…
The truth of the matter is that he should be the easiest player in our forward line to pass too. Don't aim it to hit him on the tit , aim it 5 or 10 metres in front of him when he's on the lead so he can run on to it & then burn the opposition with his pace.
This is seriously one of the best things I have ever heard / seen - reckon I've watched it 5 times already
Sounds more like
… and now you do what they told ya!
Either horribly out of form or he peaked in round 4.
Ordinary again
A lot better tonight. Defensive pressure immense, had more of the ball, probably still not enough but better than the previous 2 games. Hopefully a big game is around the corner for him…