1/2 game or a full one?
For once, I agree with the club taking the conservative approach.
Fingers crossed for the same result next week.
2-3 quarters depending on how the games going and how he is playing.
if he looks in touch, rest him from half time.
Very keen to see how he goes.
My main takeaway from watching that is we should definitely play Tippa.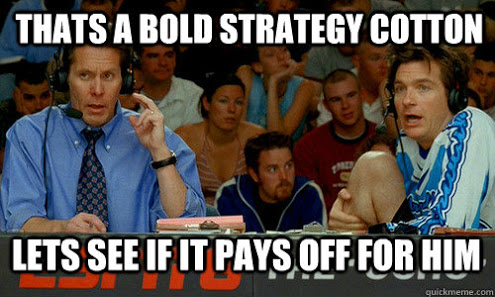 Look at him parked there at full forward. Hope he has a great game. Exciting to think he will probably play next Thursday!!!
He's been doing extracurricular running away from the club in his spare time. Hope he has a great game on Saturday, and doesn't take it too easy.
This club is travelling well when it has Daniher, Francis, Gleeson, Langford, Laverde running around in the twos.
Yup, at the very least some nice tradebait to get back into the first round.
Saturday only leaves a few days break, unless they manage his minutes then its tell tale hes playing anzac
I think they will probably do that. Give him a half or so and see if he bounces back alright. Otherwise hold him another week.
Zac Clarke's spot to lose
You shut your damn ■■■■■ mouth he was the difference last week
Could kick 20 on the weekend.
And then they have to move him to CHF to make way for Francis.
A rumour is spreading that Joe will replace Zac Clarke this arvo.