It happened. Jackets time.
My fave player
Get on the Shiel train
Welcome to the Red and Black army Shiel
Shiel and future 2nd
(prob a pick in 30s)
For pick 9 and next years 1st
(Hopefully pick 12-18)
Pretty happy with that.
We got a bonafide A grade mid folks.
NoT wOrTh TwO fIrSt RoUnD pIcKs
Dylan Shiel : lets go to The Royal.
Huge win. Absolute jet and fills the old Monfries role of good looking poster boy who helps recruit 17 year old female members which in turn, makes Package VERY happy.
Flag.
What about one first round pick and a pick downgrade?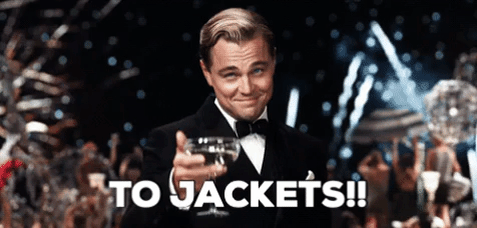 Blinked. But meh.
Good player.
The deal of the period was May and KK. Melbourne destroyed it.
All these clowns saying we blinked/caved on this deal.
But no one this week has said they would give us something back. It was always Shiel for two first rounders.
But we get a second round pick too. Maybe they blinked.
I'm happy with that. He is elite
He's going to love playing for the Bombers & he will rise to elite levels.
The Beams deal is way way worse!
Can't wait to watch this guy play for us next year
The deal?
No one will give a fk when he is carving it up,making our midfield one of the best in 2019.