Online advertising is now mostly targeted at the user browsing, not the site itself… just saying…
Hahaha. Seriously. It's my work phone so only read the news and on blitz, other than the ads here nothing dodgy.
You can report ads as offensive by clicking the "i" icon top right.
Not sure how google as letting them through but sends policy violations on the strangest posts.
Definitely the "work phone".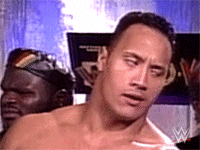 The art direction on these ads is quite impressive.
(Pink penetrating blue is surprisingly unconventional.)
Hmm, 2 hours from one drop, or 4 hours from a week of use? The 2 hours from a week of use has been disrupted out of existence.
I just use my phone for work, Blitz, and hardcore p0rnography.
Is that a horse's head? Or a lizard's? What the hell kind of freaky sh/t are you into?
Dude, your ads are related to what you have been searching (some are, definately)
Google made you ban the hot chicks thread, iirc, so it's hypocritical of them selling ads like these.
Well, I definitely haven't been searching 'how do I get a 4 hour stiffy '
Started popping up in the thread about prince Andrew.
I just got one.
An ad that is!!
That's curious.
Wonder if anyone else is. (In that thread)
(I suspect it's likely most folk here these days don't see any ad's for one reason or another)