Mr & Mrs SiMFiR are in again.
we're happy to sponsor Walla Mozzie and Thatch again
we're happy to sponsor one or two of those players, plus one or two different ones
OK, if it helps, Johnson, Jones, Cahill and/or Bryan.
I'm in!
Happy to sponsor any player combination
CULTURAL APPROPRIATION IS THEFT.
Also: I'm in, despite the appalling behaviour of the white, middle class hetero lawyer male above.
I'm in again. Thanks Koala for organising this. Happy to keep the current players.
I'm in and happy with the current players.
I'm back in for 2020 vision!
Just happy to chip my money in and not fussed who gets sponsored but one of them should definitely be Mozzie.
I will be in and fine with current players
thanks heaps to those who have responded!
we're nearly up to two players already, and from the responses so far, looks like we're sticking with our three boys!
Hopefully we do get enough interest to support a fourth player as well, so please keep letting me know if you're keen to take part!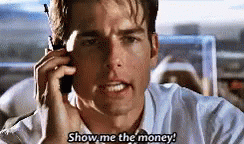 https://www.google.com.au/url?sa
I'll show you the money.
Sponsor some of the new blokes.
More than one player. Happy to tip in twice.
As above
i'm in again and would go twice if needed. especially if one was a jones
Happy to go again.
For the 4th maybe one of the new kids.
Thanks for organising this Koala.
I'm in again.
If only for the kudos of putting Player Sponsor above opinions in Posts.
Happy for the same three players.
If there's a fourth then the earlier suggestion about a players without sponsorship seems a good one.
I'm in.

And def Mozzie.
In again for sure.
Happy with the same players, but happy to double up if we want to try and add another.
Thanks so much for organising Miss K.
So that's definitely two, and heading towards three!


Does investing in the Irish boys come with tax incentives?
If so, we could sponsor all of them.