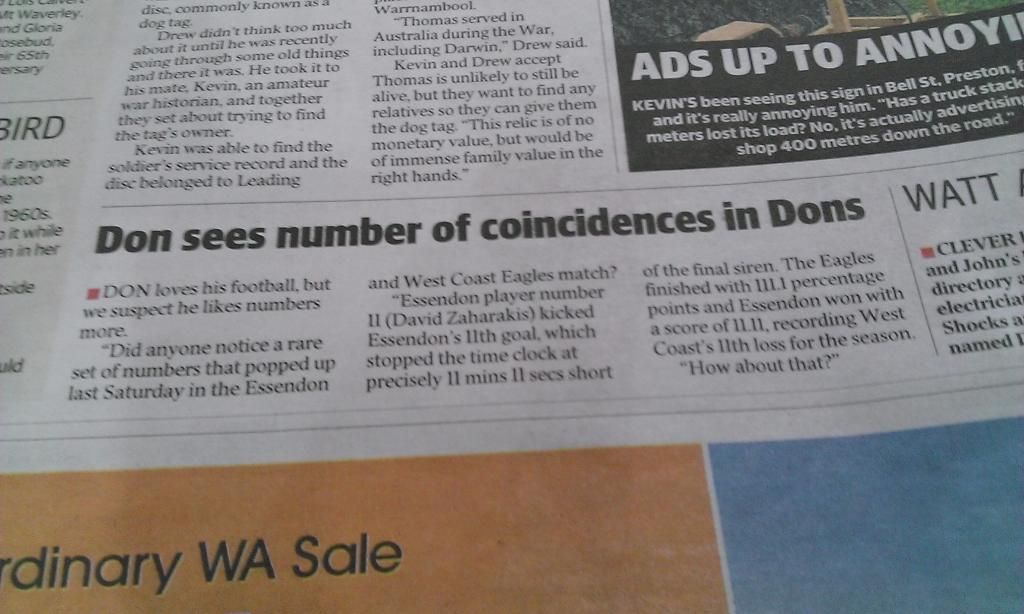 The above is from the Herald Sun today. There was also a piece in Sunday's Herald Sun.
And last night Andrew Gaze went troppo about it on Foxtel's Bounce.
All of this attention emanated from this mysterious 11 phenomena being highlighted on Bomberblitz. (My modesty prevents me from mentioning who brought most of the 11s to light before others amazingly found even more 11s. Well done boys and girls. Especially those who made it known to the media!)
Now, I put it to Bomber fans that there is enormous significance in this amazingly synchronistic event. Do not brush it off as a meaningless coincidence. I assure you it is NOT. I submit it is a sign that the Essendon Football Club has the universe's mysterious powers and energies in it's corner and we are on the verge of bouncing back as a powerhouse club bigger and better than ever!
I found Bomber Thompson's remarks about last weeks game being a spiritual lesson for our players very interesting indeed and tied in nicely with our magical win!