Dois and Darce

Dois and Josh check out the turf before the game.
Dois leads the team up the race
Dois gets into the back of Rory
Can't hold onto the mark after a big spoil "to the head" from Ottens
Tackles a roaring Rory

Gets a toe to the ball before the big Sauce smoothers it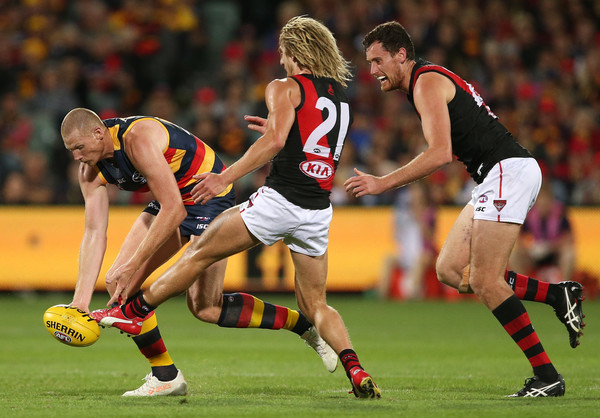 JoeDan competes for the ball at ground level.
Gets the jump on his opponent at the contest
Not happy in letting that mark go through to Hartigan

One day he will decide to contest these with his hands out in front above his head, then he will be taking at the highest point.
Blind handball to a passing Bomber (hopefully) over the top of Crouch