Alright – Blitz has become increasingly negative, and at times aggressive and confrontational about the performance of our beloved Bombers of late, so in an attempt to provide some content which is free from football (maybe) and light-hearted and entertaining (hopefully), I thought I'd take the time to document a season of cricket in Scotland.
As background. I'm 38, and haven't played any sport competitively since an outstanding 7 games of football for Bullioh FC reserves in the Upper Murray Football League in 2018. We went undefeated and won the flag – and I managed to convince umpires to give me 7 votes in the league B+F count. This is likely due to my physical appearance being not unlike that of our captain Benny, who was an absolute jet.
In Feb 2019, off the back of a divorce and then subsequently meeting a lovely Scots lass, I upped sticks and moved to Scotland. Scotland? Yes, Scotland. I was born in Scotland and moved to Australia a couple weeks before my 4th birthday. Well, my parents moved. I was left with little say in the matter.
Now – there are a few things you should know about Scotland, if you've never been here – and perhaps that's material for another time, but for the sake of this journal (or whatever it is I'm doing) I will share one thing:
People who like cricket are almost non-existent.
(By the way – I mentioned football. If we think the pressure on coaches is bad here, spare a thought for poor old Neil Lennon, who got sacked from Celtic for finishing second in the league, the season after winning the league and two domestic cups four years in a row. I believe they call that a quadruple treble…)
Anyway… what was I talking about? Oh right. Cricket. So, like many folk, I have added some insulation to the rig thanks to Covid-19. Now, restrictions here have been far tighter and longer-lasting than what you've had to deal with back home. It's been much the same with regard to the steps put in place, they've just been in place for an increased duration – as such, I've not seen the inside of a gym for 12 months. When I arrived in Scotland, I was actually in the best nick of my life – 180 cm, 84kg, strong, and a decent aerobic capacity. I won't embarrass myself by telling you exactly how much weight I've put on from sitting on the sofa over the last year, but I got to my ton quicker than Virender Sehwag (google him, kids) and I now have the agility of… Virender Sehwag… if he ate said sofa. I am still 180cm though, so that's good.
So… (and yes, I know it's poor writing to start a sentence with "so" but I don't care) I thought I'd better do something about it, given that we're looking to move back down under later this year or early next. I got in touch with East Kilbride Cricket Club back in February to see if they needed players, and sure enough – I got a message back to say training begins Thursday April 1st, but the guy Steven says he's going for an unofficial net session on Tuesday March 30th and I was welcome to join.
Obviously, I went along. There was just the 4 of us – so not unlike a Tallangatta training session the week before Christmas. I remind myself this is an unofficial session, and Josh tells me that once the season gets in swing they get 50-60 at training. Nice.
Player Profiles
Steven – I'm guessing mid-40s, pretty sure he's the president of the club, and the guy I've been in contact with. Club stalwart, tall, accurate outswing bowler with the occasional straight one, and might have been reasonably sharpish 20 years ago. Reckon he's taken quite a few wickets in his day. Chooses not to bat. Nice fella. Bald. Kids play football nearby.
Josh – All the gear… some idea. Maybe early 30's. Neck tattoo. Club website says he's an all-rounder. I say he's a handy bat with good timing, and bowls accurate off-spinners that don't spin. He tells me he spent some time in Adelaide playing cricket back in the day. Spent the first 15 minutes setting up a bowling machine which we didn't' use. Nice fella. Drives a Dacia.
Mohammed – Ah Mohammed. Great beard. Significant bald spot. Looks like comedian Joe Wilkinson.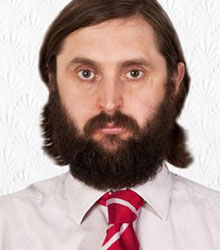 Quietly spoken with an English accent. Bowls leg spin so slow he could run down and keep to himself. Also, doesn't throw the ball back to the bowler on the full when batting in the nets. I hate that. Limited batting ability - will score most of his runs through slips/gully. Somehow hit his own wicket trying to play a cut shot off my bowling. Asked him if he had a nickname, he said I could make one up. I didn't. Not falling for that one.
So that's that. Pre-season training one done and dusted – my right shoulder feels weak and heavy, my back feels like I've been kicked by a horse, and I have a rapidly developing bruise on top of my left foot. And somehow I have to front up again tomorrow night.