I want to see Ridley again but I don't think changes will make much of a difference. Pies by 10 goals on ANZAC Day
In: Ridley, Draper, D Clarke
Out: Bellchambers, Zaka, Guelfi
Out: Parish
In: Another useless senior bloke
Out: John Worsfold
In: idgaf
Out: just throw it on the boot Myers, and no heart Zakka
In: play a couple of kids
I'd bring in Draper. Ready or not.
I'd drop Merrett. Two games well below par.
Raz on notice - i'd drop him if I didn't think he needed the fitness.
Who ■■■■■■■ cares who they bring in
BRING IN LAV, BZT, MYNOTT… oh.
In: vfl team
Out afl team
Out: McGrath, Parish, Francis, Guelfi
In: Dea, McNiece, Harltley, Z Clarke
Gotta get those pesky young chaps out of the side. They are costing us games.
But seriously
Out: Bellchambers, Zaka, Bags, Guelfi, Myers
In: Draper, Ridley, Clarke, Mutch, Mozzie
No changes for mine.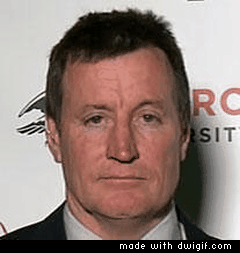 Out: Francis, McGrath, Parish
In: Gleeson, Dea, Z Clark

Have the learnings not sunk in for you guys?
Out: Francis
In: Old pleb who should have been delisted 5 years ago
Based on his first couple of weeks reckon Tippa could do for a spell. A non factor for the second week now.
Bellchambers out for Draper or even Clark. Let someone else have a crack at Gawn next week.
Out: zaka, tippa, raz, baguley, parish, belly
Clearly a couple of those are underdone but if that's the case don't play them.
In: anybody who actually gives a ■■■■
Out: Tippa, Baguely, McKenna, Myers, Zacka, Guelfi, Brown
In: Ridley, Redman (if ready), D.Clarke, Mozzie, Ham, Mutch, Stewart (if fit)
Stern warnings for Langford & Raz (plus rest of the team).