you mean the bloke that made 4 ODI 100's in the last 18mths? Cool story.
The next 4 days could really shape the competion with matches between Eng v Wi, Aus v SL and India v Pak. If tonight's game between Ind and Nz is washed out as expected the top 4 could open up a gap between the rest if results go on form. Not what the ICC wants.
Not what the ICC wants but not in any way surprising going into the tournament. You've still got 2 absolute stand out teams, us one step back, and then the chasing pack which is probably now going to be headed by NZ.
You can't have both Marsh and Khawaja in the same side.
Don't disagree with that. You could argue the toss over which one you would choose, it's a toss of a coin. One will make way for Mitch Marsh for the Sri Lanka game, that's almost certain. because the lack of an extra bowling option very nearly caught us out last night.
l loved Michael Holding as a player. I love Michael Holding as a common potator.
Yeah, I definitely don't think NZ is in the chasing pack. They're a pretty good team who will challenge.
Hmmm, nah. They need a fair bit their way to challenge. Notably the conditions when they bowl. Put their bowling line up against the Indian's or Poms on a flat Oval wicket and they'll get pummelled. Give em a green top and cloudy skies and they could skittle anyone.
Still think you're getting the Kiwis very wrong. Their bowling isn't as bad as you make it sound. They win the toss and bat on flat deck go on to rack up a decent total against the Poms or India and they would be very hard to beat.
It's not bad. It's just not great. And you need great to take down the two best batting sides in the world. And make no mistake, our inability to take wickets is going to be our biggest issue as well.
That's why the non Hazelwood selection just baffles me. Surely having another world class wicket taker makes as a much tougher proposition.
Concerns around his match fitness given he's only started bowling again just recently?
New Zealand are looking a lot better than we are.
Going in with 4 or 5 successive ducks in the lead-in does very little for your prospects of selection.
Mate they've played the 3 worst teams in it.
And only scraped over the line against the Bangers
And remind me how they went last time they looked amazing at the start of a world cup… oh that's right…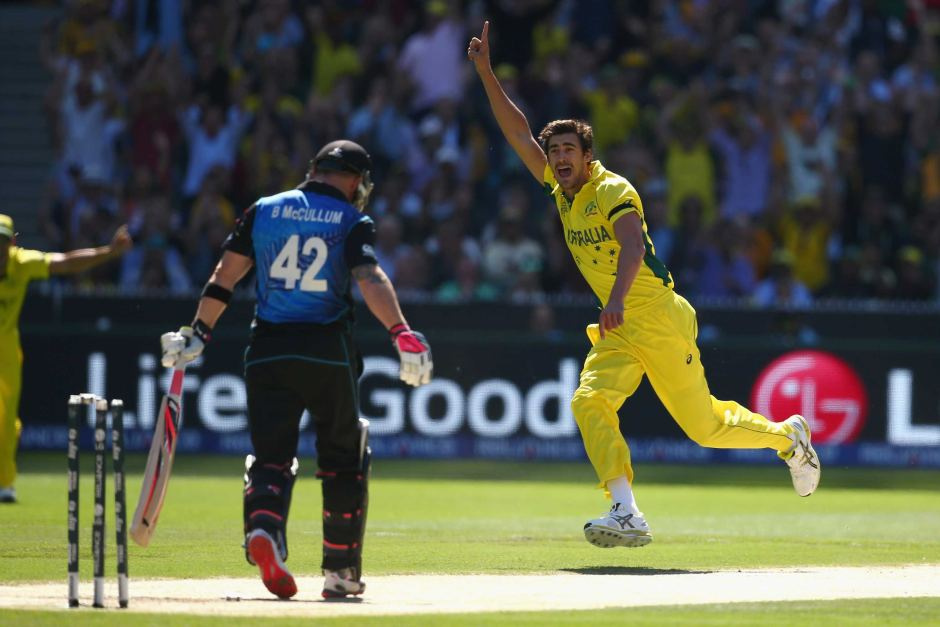 Peaking in your 1st 3 games against a bunch of minnows counts for precisely ■■■■ all.
That's what's encouraging about our current position… We've batted properly for about half our 200 overs in the 4 games and yet are still 3-1. We manage to put together a full batting innings and we're making a mountain and once you get 330+ in a tournament you're gonna be really hard to beat. We're building.
We're winning.
6 months ago we weren't.
You cretinous ejits.
This topic was automatically closed after reaching the maximum limit of 10000 replies.