Carom billiards is pretty popular if You Tube hits are anything to go by.
Got it. That footage of Robertson winning above was great. Really enjoyed. I can see why snooker appeals more. Also helps I know what they are actually doing!
Methinks this is true. I've seen old videos on YouTube that had each player playing for 5 minutes at a time, or until their break ended. That would have been in the 70s.
The only time I've ever seen billiards on TV was at the turn of the century, in a tournament called the Lindrum Masters. The world's best snooker, billiards and pool players played each other at snooker, billiards, 8 and 9 ball. From memory, the billiard players had little idea about pool, ad vice versa.
Even in that tournament, the ABC often wouldn't show the billiards section.
Yes, so sad. We are so lucky we live in an age where medicine has made such a huge difference to our lives.
They must have been so tough 100 years ago or more. Many families lost children before they were 2 years old!
Many great snooker players occasionally practice with billiards. It really sharpens your white ball control.
Former world Billiards champ, Robby Foldvari, seemed to spend as much time in lectures as me when he was at Monash back in the seventies. Spent plenty of time in the Snooker/Pool Hall though (also like me, except he could actually play). Regularly watched him churning out century breaks in snooker but cannot recall him practising billiards.
PS I imagine the Snooker/Pool Hall no longer exists.
Robby plays a lot of billiards, he was World champion in 1986.
Think the pool hall at Johnny's Green Room in Carlton is long gone, Johnny's now an upmarket bistro
Any idea where I could watch this?
When I was in the UK I got quite into watching snooker. Attended the semis if the Masters once in London, and saw O'Sullivan closely beat Williams. 2009-2012 period.
Up until this year the full replays for most events were up on YouTube. Just seem to be highlights and key frames now.
I actually meant the snooker/pool hall at Monash itself. Used to be out the back of the Admin, a mixture of full size tables and pool tables but I doubt it still exists. Most of my lectures were scheduled there, that's my story and I'm sticking to it.
one of my favourite things about posting here is seeing what among all the dross that gets shared here makes a lurker go "right, that's it, i'm making an account, i can't let that slide"
Neil Robertson is at it again, just taking out the Players Championship with a comfortable 10/5 win, once more over the in form Barry Hawkins. Most of the top players were there and Neil beat high class opponents on the way in Ronnie OSullivan and Kyren Wilson. Neil has suffered from covid since his Masters win but it hasn't affected his cue action. No highlights of the final up yet but here's the full match from the earlier Wilson encounter which was very tight, all 3 plus hours. Click through to last 10 minutes for the crucial clearance.
PS And he's a vegan.
Bit of history here as Ng On-yee, who hails from Hong Kong, becomes only the second women to qualify for the main draw, final 64, of a ranking tournament, namely the Welsh Open. The main draw starts next week and going on this footage she has well and truly earned her place.
PS The mask AND glasses are an added level of difficulty.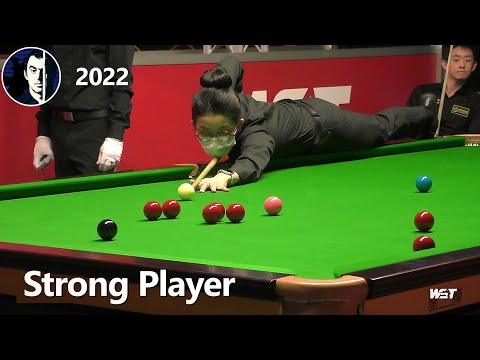 Right, bugger off unless you're a snooker nerd like me.
Jordan Brown is the ultimate underdog in this recent crucial frame against World number 1, Mark Selby. Unless you know Selby and his strength, which is attritional safety played over marathon matches, a' la the world championship which he excels in and which has an over-weighted impact on rankings, you won't get why Selby is so good. Selby tries to apply the thumb screws but the match is too short. Brown flukes the double on the blue and makes a good pot on the pink and knocks Selby out. Would not have won if it went to a final frame. Such is the nature of the sport. If history is anything to go by, Selby will suck it in, struggle for traction in the lead up events to the Worlds and then find the format at the Crucible which allows him to grind his opponents into the dust.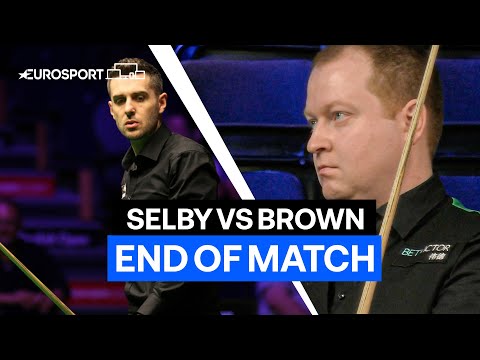 Another great win for Neil Robertson in the final of the Players Championship featuring the top 8 performers for the season, improbably coming back from 4/9 down against John Higgins to register 6 straight frames and win 10/9. Not sure if he was incredible or Higgins choked but that is unbelievable. He managed to beat O'Sullivan in the semi final in a decider too in this, his golden season.