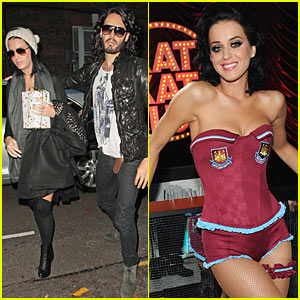 Hammers fan in serious allegations.
Not Katy but her ex.
Took a beautiful touch and guided it nicely past the keeper, but he knew. Wasn't far off.
I'd never seen him before, but I think he'll be getting plenty of chances based on what he showed in those 20 minutes.
Big test for Ange over the next two matches, it'll be interesting to see how the game style holds up against legit top end teams. It's been a kind draw so far, giving the chance to settle a starting 11, but I'm not holding high hopes.
Ange got him for a reason , he'll definitely get chances in his system. Even if it's largely as a sub for much of the season.
Forest and Burnley draw 1-1. First point of the season for the Clarets, and a superb equalising goal for Callum Hudson-Odoi, his first for Forest.
A bit disappointed to not claim three home points, but could equally have lost that game. Plus we were playing a new formation with new players and not our preferred lineup due to injury so I'll take it. The away win at Chelsea means a draw at home not totally disastrous. Had some really good moments but didn't take advantage until CHO hit that strike.
Next week will be interesting, to say the least, lol. City at City. We got obliterated 6-0 there last year and it felt like they just cruised in third gear.
There is a very real streak of assumed entitlement among Man U supporters. I am not saying that other clubs supporters do not share this expectation of success, but ManU would have to be top of the tree in that regard.
Back in OZ, any sense of entitlement the Bombers had has been knocked out of us by a long period in the wilderness. The proliferation of silverware in a clubs trophy cabinets is not a valid predictor of future success.
We should know this. Ferguson was a generational manager, ( as was Wenger albeit with a lot less success ) look how many coaches we have gone through since 2000, with scarcely a hint of the success we came to expect from our record last century with another generational coach, who I am told used to visit Man U and share a glass or 2 of red with Fergie, presumably discussing world domination.
I am absolutely thrilled with Anges start in the EPL. Wow. They would be laying down a red carpet for him now at Hotspur way, and it will not be long before there's a bronze statue at the main gate, and when he kneels down at Buckingham palace…
Well, dare to dream about a cinderella story, even based on a small sample of EPL results.
Footnote: Google "Ange" and Postecoglou comes up first, Google "Ange Postecoglou" and you get 10.9 million hits.
The Nth London derby has come at the absolute perfect time for both clubs, but especially Spurs. A great test for Ange so early in his reign. They won't die wondering, if Arsenal are in any way complacent they will be made to pay.
Hmmmm…I like Spurs but Robbie Williams is also a fark Carlton sympathiser. Mixed feelings here.
He's a Port Vale man anyway. Spurs sent him and his wife shirts after this song.
He's going alright. Kudus played well this morning as well, and our new centre back, Maverick


Moyes has found gold dust with JWP and now it's going to be interesting to see what he does with the other new signings. He does love playing his favourites.
As noted, I thought JWP was always a good signing for West Ham.
A 2-0 loss at City , haven't seen it yet but not a bad result lol. Certainly after last year's effort. Seems to have been a pretty spiteful match reading reports. That's a step forward if we stood up for ourselves away against the League's best side. Especially after being two goals down after 15 minutes. Would've been nice to at least score after they went to 10 men though.
Forest did well. Could've scored after City went down to 10 … but they didn't and that's the difference between the elite and the good unfortunately. Foŕest also went down to 10. Foden was very good.
The big game was Everton finally. Winning away 1-3
And first PL point for Luton.
Big game for both Gunners and Spurs tonight. At Emirates, but that won't put Spurs off. Arsenal will need their scorers to do some scoring; getting 75% of the possession won't be enough without some goals. Both sides like to attack, so it should be entertaining. I'm hoping Arsenal win, but I'm not confident that they will.
I would've worn the 2-0 to City away better, had we not blown 2 points at home vs Burnley