In the OP what are the first four Pies pointing at?
The scoreboard?
Buckley in the coaches box?
Pointing out Eddie's racism?
The umpires to give them the advantage, as per the terms in the NDA.



Has to be a top up player surely.
ex-Heidelberg full forward
He was our 'upgrade' on Bucketz Carlol.
Two games Francis could have played. Or should I not restart that conversation

i actually thought we had pinched a good one with Grimley as a top up when he played a good game in the pre-season against fark carlton. how stupid i was…
[quote="sj_2150, post:50, topic:22071, full:true"]
I honestly don't remember him at all.
Paul Medhurst has set me right farking off.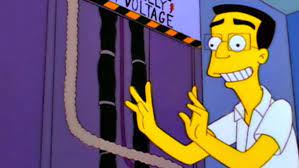 He preferred to be called Grimey.
So, which of you Neanderthals is planning to booooo a champion on Sunday ?
Start here:
He was really good in that intra-match. To be fair to the reporters, he was on Qwilt so of course he looked good!
Given my opinion on Qwilt's abilities, I of all people should have known better.
That's the one. That's the one that keeps me awake Anzac Eve.
I'm going to boo until im ■■■■■■■ horse.