yass! 20% off at the bombershop
Great game from Mason
Goldstein's a thug
Those horns are apt.

Good win. Albeit we stuffed up plenty and got smacked in the midfield clearance wise.
Redman immense. Merrett continues great form.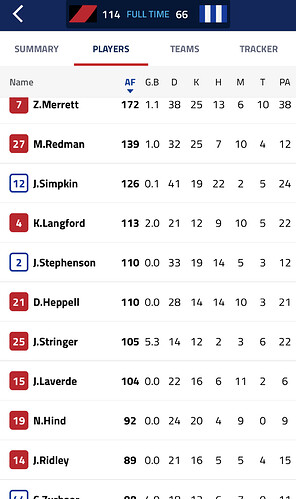 How do you lose the centre clearances 20-5 and win by 50 in 6-6-6 footy? North are a steaming pile of ■■■■■
the virgin collingwood: playing sat arvo at the mcg for 10 in a row and top 4, draws 40k
the chad essington: sunday twilight, vs 18th, dead rubber and can't make finals, draws 30k
despite all our carry on we still love this club
Guelfi has turned into some player. Love the way he plays.
Hind really needs to learn to chase. Absolute jet with the ball and running toward goal, but even three metres off an opposition running past and he just trots…probably his worst game tonight.
Enough of the bad, 8 goal win with 3 of our best out is a brilliant effort.
Can someone please share some North big footy melts? I'll go grab the popcorn
2nd highest winning margin
Meh, we are 14th for a reason. Today is showed.
Backline controlled the game. If Rutten can hold himself back from reintroducing the high press then that should be a really good group next year.
We won on class which is unusual for us.
Im gettin me a Reddog jumper.
No ifs or buts…
He only had 12 possessions at half time too. Freak second half.
North's 8th grand final loss in a row. Lol Norf.
I don't think I've seen Essington so easily overpowered by a team. If Essendon turned up, that could have been very fkn ugly.
They're so utterly farked it's not funny. Not even Melbourne under Neeld were this bad. Yikes