If that's not the best name in the draft its damn close.
Dat tackle
Dat mark
Carlise replacement, but with effort.
Dodos just makin up names to fark with farkcarlton
Has a bit of a jake Carlisle look about him. Hopefully minus the douche bagness.
That part wouldn't be hard.
Orazio Fantasia to Zerk Thatcher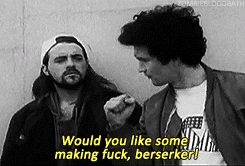 Is that name a ■■■■-take?
One of the best names at Essendon since…Eric Lissenden.
Zerka Zerka Muhammad jihad.
Best Bezerk Thatcher since the 90's
Looks a likely type, needs a few years in the gym
A pick from @Riolio s "I know ■■■■ all but I like cool names" songbook.
We'd best keep him away from Colyer.