I played Growling Frog and Gardiners Run in the last, say, 4 months. Enjoyed Gardiners Run quite a bit more and it couldn't crack the 100. (Although maybe I just played better and it was 25 degrees with no wind!)
I also reckon 13th Beach is a bit overrated, but then again when I most recently played there we had to come in due to lightning.
My golf course identification skills aren't good enough to know where that is
When I lived North, Growling Frog and Mandalay were were my two "go to's". Rate Growling Frog as a ripper course, Mandalay just okay and I think I didn't see that on the top 100 anymore either.
Wherever that is, course looks in great nick and rough looks friendly.
Surfers Paradise GC, 6.30 last night.
If you look closely there was a guy behind me trying to get through. Traffic was immense.
Just checked out the list, theres some amazing courses there. I've got a few decent courses in Bendigo but will defs try and get to Growling Frog at some point.
vic (and murray river adjacent) courses from that list
90 cobram barooga old course
88 lakes entrance
82 sandhurst club north course
75 growling frog
74 horsham
72 sandhurst club champions course
68 rich river east course
66 yarrawonga mulwala lake course
65 ballarat
63 portarlington
60 leongatha
57 flinders
56 rosebud south course
52 black bull
51 eynesbury
47 mornington
46 yarrawonga mulwala murray course
44 cape schanck
39 murray downs
36 warrnambool
29 sandy links
27 rosebud north course
25 sanctuary lakes
23 13th beach creek course
21 curlewis
16 moonah links open course
14 moonah links legends course
12 portsea
9 port fairy
8 lonsdale links
7 the dunes
6 13th beach beach course
4 st andrews beach
i've only played cobram-barooga, ballarat, murray downs, sandy links. will be playing both moonahs in march-ish. reckon i need to get out to more of these as i really like the ones that i have played.
I've got my first lesson tomorrow, would like to get to 18HC before I tackle the nicer courses

I've played
StAB - really enjoy it, but a hard walk
13th Beach beach - enjoyed, but a bunch of holes built on a swamp
The Dunes - enjoyed it (haven't played for ages)
Curlewis - enjoyed, but years ago
Sandy - played a bit, but only once recently. Fun track.
Cape Schank - I reckon underrated. One of the most fun courses on the list
Flinders - also great fun.
Growling Frog - good track. Lots of rocks!
Oh yeah, And I've also played Narooma on one of the most memorable rounds of my life with my late father as the sun went down. No one else on the course. Fantastic.
Flinders is a great course for the oldies like me and its signature hole was designed by Dr Alister MacKenzie, no less. A sarcky friend of mine used to call it a retired doctor's course. The 9 hole price is good value because it's actually 13 holes. Played 13 brisk holes there in November and paid 35 online. Someone I know played a few weeks ago and says they stung him 85 for 18 very slow holes of golf. Oh the joys of holiday golf.
Long long ago when my uncle used to hang glideboff the cliff there we used to go yabby fishing in the lake at the golf course. They always came out blue!
Of those on the list, I've played the following (as well as The Glades on the Gold Coast)
75 growling frog
44 cape schanck
21 curlewis
16 moonah links open course
8 lonsdale links
4 st andrews beach
Mandalay, which I have also played, appears to have dropped out of the list. TBH it isn't really anything special so I guess I don't have issue with that, although it does mean one less on the list for me
Growling Frog is great because they have a twilight deal and I can go up there, get a cart, and zip around in 2 1/2 hours. And it's probably the closest to me on that list.
Lonsdale Links is good but not that good.
Curlewis and SAB are probably my two favourite on the list that I have played.
Of those I've played StAB is the best. But I take marks off for it being a terrible walk. I'd have expected Doak to have taken that into consideration, but somehow you have to climb over a dune at the end of every hole.
I am also if the understandingbtjat when they built it they ran out of money, so the plans for the amphitheatre at 18 with a massive clubhouse overlooking got shelved. Probably for the best. I do wish they'd built the second course though …
The beach areas with access points from the coast road near the third and fifth or sixth tees, I think, are really good for bird watching too, especially waders.
I've played all 3 of the SA ones and it's great Blackwood got some recognition. Just a great all round course and really not that far from the CBD.
Links Lady Bay is my favourite course in SA. Just such a challenging track that you have to think your way through otherwise you'll get swallowed up….

We played Mt Compass in the middle of winter last year. Had about 50km/h winds and was raining sideways. Hit a drive as well as I could into the wind on one hole and it would have gone all of 90m. Cleared up for the back 9 which was enjoyable

Whenever I've played links, I've been super pumped about the lack of trees and wide fairways. Links rough though is diabolical. Different beast.
The Pro V1 fan boys and girls won't like this but I found it interesting.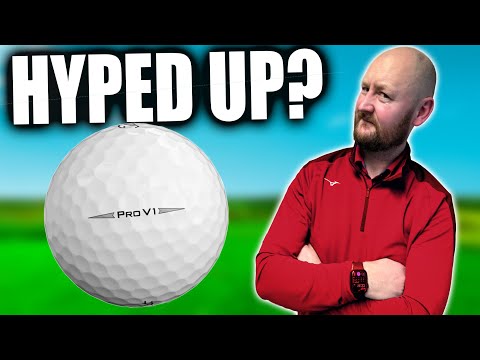 Now I don't get my premium golf balls online or in the local pro shop or Ray Drummond etc, no, I get my premium balls in the shank territory of my local's most wooded holes, dead right of the tee usually and, just quietly, they're free and there are lots of them, and plenty appear to be straight out of the box. And Yes, I deposit a fair share there myself. But big deal, I haven't bought a premium ball for years.
I agree with Matt Fryer's big 4 selection and this is my analysis of golf ball preference. Pro V1 and Pro VIx are far and away the most popular in shank territory, followed by Callaway's Chrome Soft, and then a bit of a dip to the TP5s and bringing up the tail by a long way is the Srixon Z star (the Q Star is far more popular in shank territory). Now evaluation is a touchy issue and maybe it's just that the TP5 and Z star players are straighter of the tee? Maybe.
My tip? Well I put away a premium TP5 on a tight hole today and used a 10 cent Op Shop Wilson instead. Easily the best drive of the day and fluked a par after a dodgy approach. You Pros won't agree but for players like me premium balls are seriously overrated. Mind you, I still get a thrill out of finding expensive golf balls hit by tradies with serious shank issues but deep pockets.
PS I'm not greedy, when I take my son in laws golfing, the golf balls are on me. They provide the tees, which are much harder to find.
the best balls are always ones you found
played eynesbury today. i think i've finally settled on my personal grading system for courses. just two questions really - is it fun? is it a lovely walk? two yes = elite. one yes = mid. no yes = dud.
is eynesbury fun? very.
is it a lovely walk? absolutely fkng not. awful. hated it.
so using this rigorous rating system i declare eynesbury to be mid