Hi Everyone,
I'm conducting a short survey on the current and incoming leadership at Essendon!
If you are interested you can fill it out here: https://forms.gle/681MFHRwWF6grpMF9
It will take under 5 mins and you'd be helping me to find out what Bomber fans online think about the Captain, Coach, Coach in Waiting and the CEO - specifically their leadership credentials.
Once it's all done I'll put all the data in a presentation that should look something like these: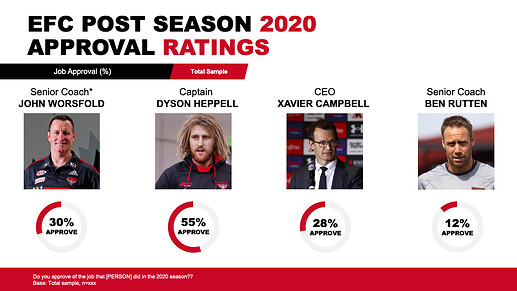 (with data that makes sense)
Results and will shared here in the coming days!
If you have any Essendon friends that aren't on Blitz, feel free to pass it along, if you enjoy doing the survey, or think they will!
Thank you so much for taking the time and Go Dons.