So please, the team.
Regards,
Fat Tony
An excellent start if I do say so myself
Hopefully no changes for mine
Was initially unsure whether Fat Tony or Borat.
"Now Orazio's hip hang like sleeve of wizard".
Wtf u on about. Waste of a post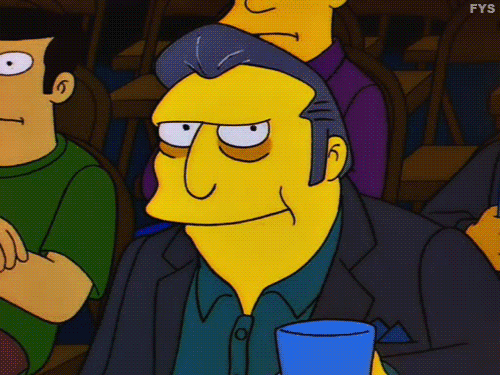 The only wasted post is the one not posted.
Oh, and puns.
I wish to post my agreement.
Lady: Some large men to see you, sir.
Skinner: Uh, I don't have an appointment with any large men…
Fat Tony: Are you Skinner?
Skinner: I'm Principal Skinner, yes. And how may I ask did you get past the hall monitors?
After last week new team.
New wife?
I wish nu blitz still had signatures.
I retract my agreement after the sneaky edit.
Chief Wiggum: You wouldn't happen to know anything about a team thread that was hijacked outside of town, would you?
Fat Tony: What's a team?
Chief Wiggum: Don't play dumb with me!
Mrs Doe has made veggie soup for dinner.
Did you have to salt the team so nothing would ever grow again?
Heheheh. Yeah.