Well, we broke even on scoring shots.
That's our worst loss for the year.
On the plus side… PICK 2 STILL ON BABY!!!
Defeated ourselves. Sack Rutten already.
Pick 3 watching the game, thinking we will pick him up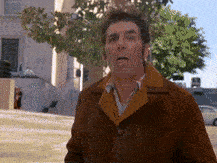 if anyone blames umpiring for that loss nominate your nearest maccas carpark to get punched in the face by yours truly for being a moron
Finally we can go ahead and sack rutten
What a bunch of hacks
We lost to the wiggles & youse r angry


It's a game in Perth, so…
BOOOOOOOOOOOOOOOOOOOOOOOOOOOOOOOOOOOOOOOOOOOOOOOOOOOOOOOOOOOOOOOOOOOOOOOOOOOOOOOOOOOOOOOOOOOOOOOOOOOOOOOOOOOOOOOOOOOOOOOOOOOOOOOOOOOOOOOOOOOOOOOOOOOOOOOOOOOOOOOOOOOOOOOOOOOOOOOOOOO
Yeap pretty much last kick of the game shows our ineptitude
Hack kick forward, zero thought.
A significant amount of players in squad have proven they dont have it.
Keep turning the squad over.
Well I'm quite tired aren't I
I don't know what I'm listening to but it's dog ■■■■
Goodnight
Expected.
North loss imminent aswell
Pick 3 is ours for sure
We fallin' as Sheezel on the rise