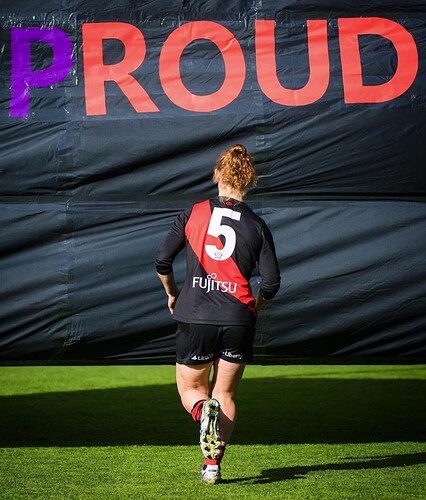 I am not intending to go as epic as I did in the 2019 equivalent of this thread (but probably will). The amount and breadth of comments elsewhere probably indicates I could write much more: the general VFLW thread had about 50 posts for 2018, 85 posts for 2019 (and the bulk of that was post-season, including some Grand Final commentary), 15 posts for 2020… and approaching 200 for 2021.
Part of that was me largely cutting my time used by the mens' teams to a few hours of TV per week. But we also got exceptional coverage via Celie Hay at the club (photos and reports/articles that generally expressed more than would be seen by simply attending games).
Speaking of the club/RMIT intern angle… belatedly, ANNOUNCE VICTORIA RAPTIS OLYMPIC COVERAGE.
The game as a whole certainly got better coverage — thank you @PH_WARFRadio and Casey Radio, thank you DraftCentral, and many others including Alex Catalano at The Inner Sanctum.
The year started off with little respect from the AFL, with limited stats arriving by Tuesdays (despite detailed stats being collected live). Unlike the VFL, they just didn't want to pay Champion Data the extra amount for live or near live data. Under pressure, the AFL gradually coughed up for improved coverage.