Also: earliest GameDay thread ever?
Please, just don't humiliate us.
I have no idea whats going to happen.
None.
10 June 1950 Essendon beat Carlton.
I want a farking win over these farking pisshead, ■■■■■■■■■■■■■ ■■■■■. I want us to bend them over and insert a loss so far up their rear passage that they won't walk straight for a month. Then I want us to rub salt into the wound by breaking half their so called star players so that their entire season collapses up their own sense of superiority. After that, I want them investigated for salary cap breaches, fined 5 million and excluded from the draft for two years. After that with massive loss of sponsorship I hope the farkers are forced to sell up and fold and spend the rest of time playing 3rd Division in whichever shithole league can be convinced to take them.
.
.
.
.
.
.
.
.
.
.
.
.
.
.
.
.
We'll probably lose. Hope it's by less than 5 goals.
You are a gigantic ■■■■ club Carlton, go get ■■■■■■.
Hey fark carlton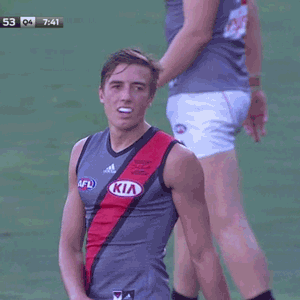 CFC. Corporate Farking Crooks.
Flying over from Tassie with the family today for the game
This is the big one Bombers.
Do it !
Got a feeling it will play out like so many times before, have a real go first quarter, unfortunately terrible goal kicking mixed with carltons accuracy sees us down by a few points at quarter time. Effort lapses in the second as carlton pile on 5 goals in a row. third quarter starts slow, as carlton kick a few, we then kick a few to keep a similar margin at 3/4 time. we kick an early goal or two in the fourth to give a glimmer of hope but carlton kick the next couple to run out 31 point winners.
The club we be lauded by the coach and directors for putting in effort…
rinse repeat
Friday night matches: fantastic vs crap weekend.
Just win boys and hope Carlscum miss finals by a game. Then they can say "we should have beaten essendon cause they are Sh*t"