The 'Jake Carlisle' memorial line?
Well I'm prematurely grey/white so you know, I'm a Craig Foster type, whereas you're more of a George Costanza type (if he threw boomerangs)
And by the way, I only know this because I spied you at a game once and thought -"that's a bald version of DJRs profile pic".
I didn't say hi, you were too busy giving the finger to FCFC supporters, respect
Not to mention that picture of him on the toilet
Pannell and that ■■■■ #32 tonight
We're ■■■■■■
Surprised there are no late changes. Hope this game is not a four quarter struggle.
Even the saints cheer squad have dropped off them
So far the warm up from out boys looks good, good skills, look focused
It's ■■■■■■ flat as in here.
Still more than the number of LIKEs you're getting from me in this thread.
The OFFICIAL waging sponser of the AFL. And people are onto clubs for having pokies.
Essendon 233 bounces this year, second-highest team on 162…
Odds on lazy Essendon turning up?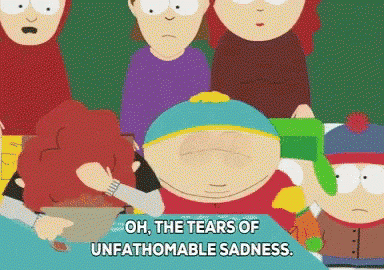 Ben mcneice is a very good kick of the footy
Stringer slowly jogs to 52 and tenderly taps it to five metres behind where the goal ump will be.