So there's a game tonight?
Where's the team? is on hold.
Thursday night games are the woooorrrrrrrrst
Aside from tonight's game, there are some pretty tough tips this round.
Makes little sense to have a Thursday night game when only 6 matches over the weekend.
BLOCKBUSTER CLASH OF TRADITIONAL RIVALS
Nah, Monday night and Sunday Twilight are worse
■■■■■ me too that we only get a 10 day break for our bye
Yeah agree Monday night is also rubbish but I think they've dumped that slot now.
Sunday twilight is terrible to go to, excellent to watch on TV. (Assuming you have fox, which I don't)
some real shithouse game this round:
port v dogs
filth v dockers
suns v saints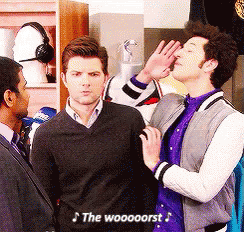 This is just filling time before the WC starts
Oh here's the thread.
Umps suck major ■■■■■.
'Haz e hung it out? Haz e hung it out? Hangs it out. ■■■■.
Five minutes in. Turning off.
Bruce needs to sent out to the Meadows somewhere.
I generally enjoy watching port play right up until Lindsay thomas kicks a goal.