Bombers warm up before game
Joe sets his sights
.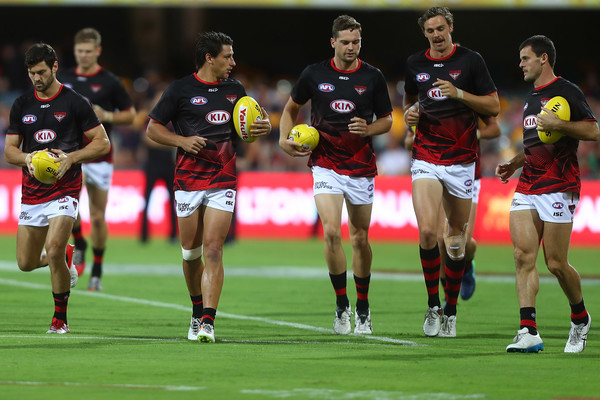 Brent Stanton 250 games and a win to boot! Two weeks in a row we have won milestone games, great stuff.
Two boys, well done Stants! Good to see he is keeping up our stocks of Father/Son picks. The boys get a taste of running through the banner with their old man.

Another day at the office.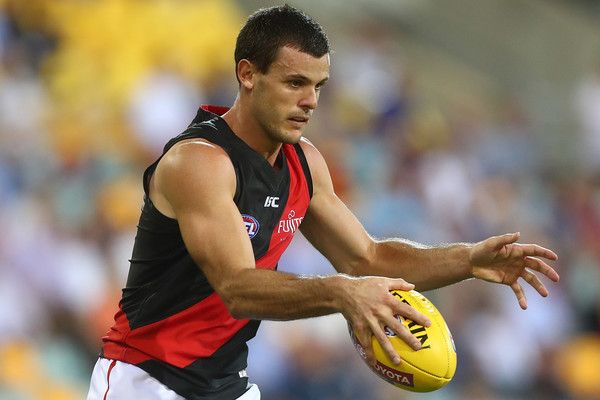 Raz - 5 sausage rolls for Razzle Dazzle. Just how good is this young fella going to be? He has great hands and can take overhead marks or marks out in front at full pace. Soft hands just stick! His kicking is fantastic, his high leg action follow through sees the ball go straight between the goal posts and as we saw last week he can snap them from anywhere. Four goals in Rd 1, five goals in Rd 2, how many in Rd 3 against Fark Carlton?
Gathers the ball, turns on the afterburners and bombs away.

Loves a goal celebration does our Raz and oh how we like celebrating them with him! The boys are really enjoying their footy at the moment and the team bond looks really strong.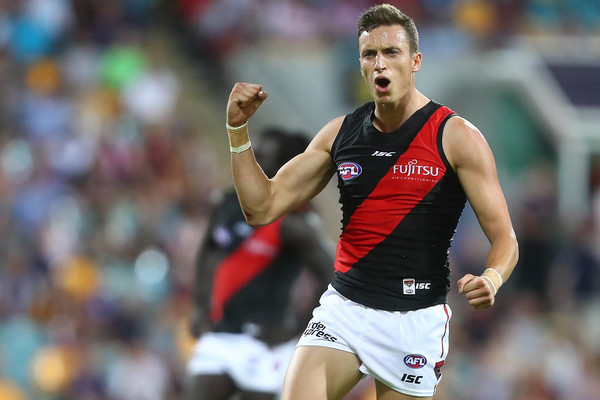 To rub some salt into the Lion's wounds Raz calmly slots number 5 after the siren as the Lions player adds some more moisture to the Gabba surface.