Jobe looks relaxed during the warm up on the field
Conor practices the Dempsey heel flick

Jobe tries to explain to Walla how Facon (vegan bacon) is just as good a real bacon. Walla is not buying it.

Walla points out to Jobe where he can buy a hot dog with real bacon. Jobe likes the sound of that.

CFA volunteers do a lap of honour. Our volunteer firefighters are some of the best in the world.

Game faces on for Zach, Trav, Dois and Joey as they lead the boys up the race

Once more into the fray

Pops Kelly and Jnr about to walk out and run through the banner. 300 games is a fantastic achievement. He is the only the 79th player to achieve this feat.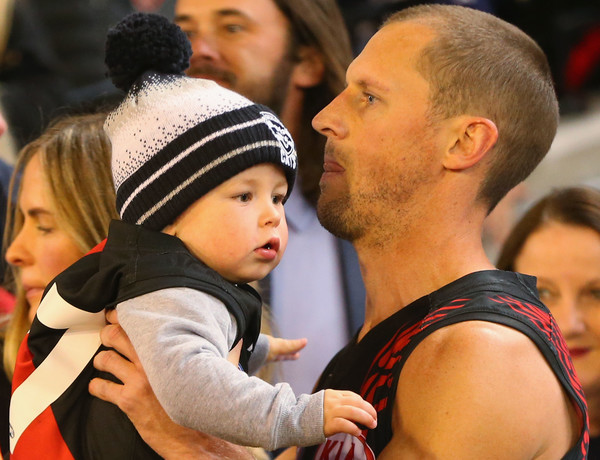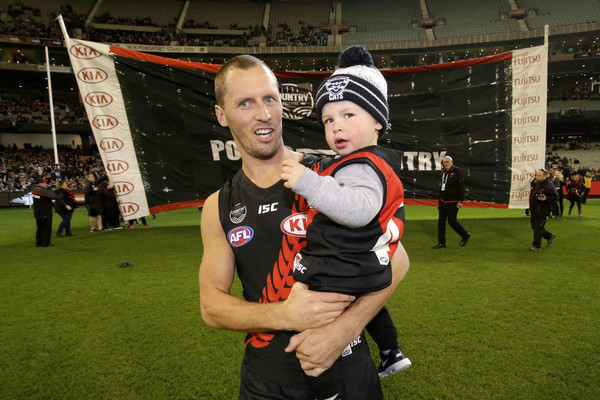 Dangerfield wonders how good he would look in red and black