Walla with the beany during warm ups.
Sam Mitchell practices lifting the knee into the contest.

Essendon fan with a gift for Mitchell.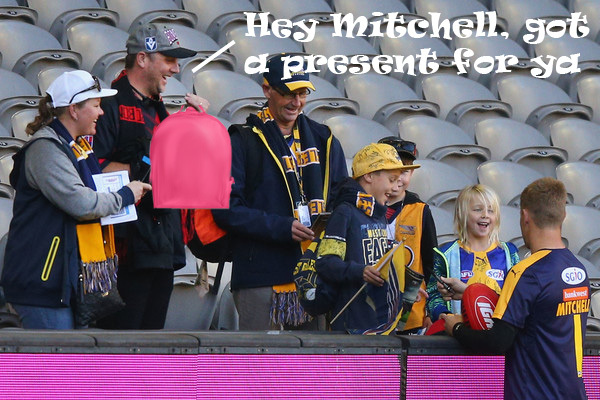 Off to put this aside for later.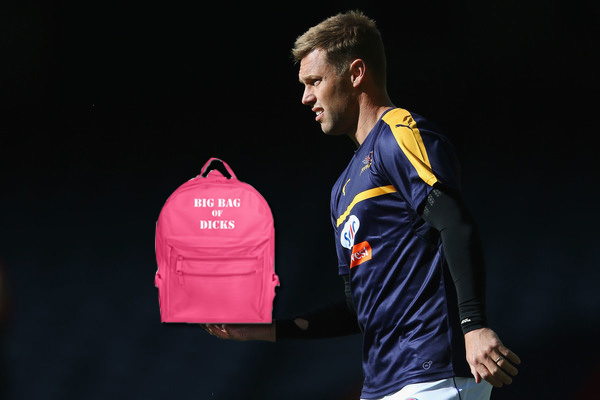 After breaking through the ceiling for ground umpires, Eleni next worked on making the female dressing room bigger.

If at first you don't succeed…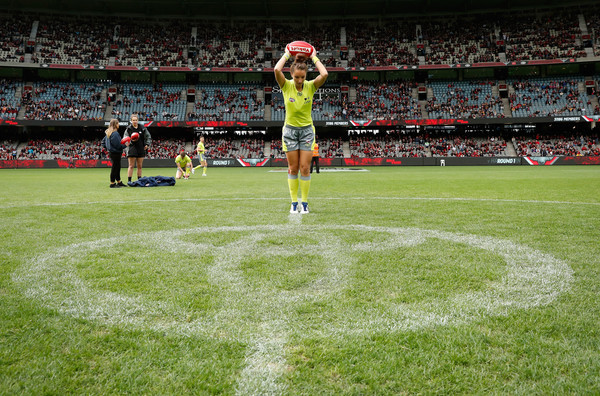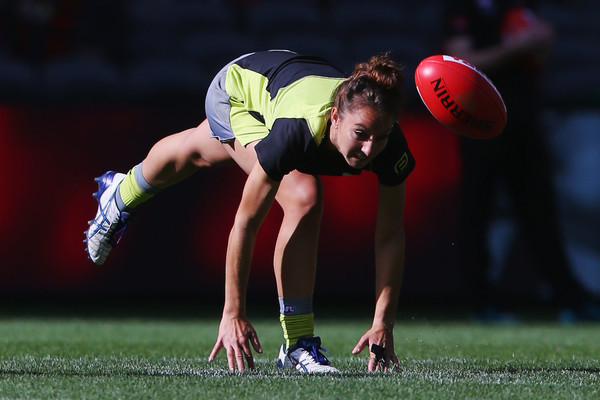 Try and try again.

Hurls crossing the white line and engaging beast mode.

Heppell wishes Eleni a good "yeah, nah!".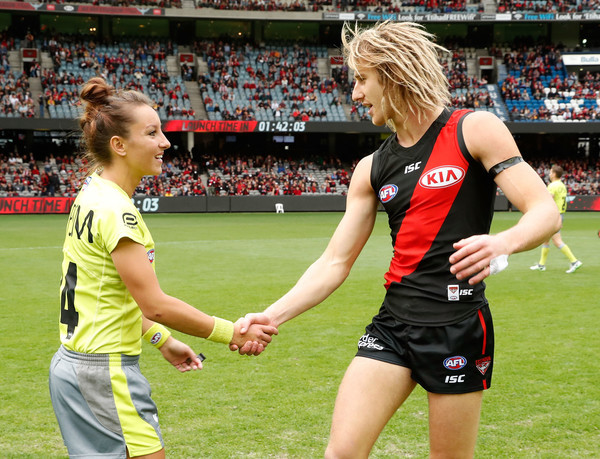 Joey gets a push in the marking contest in the opening minute of the game.

Goes back and kicks truly for his first for the day.

Goal.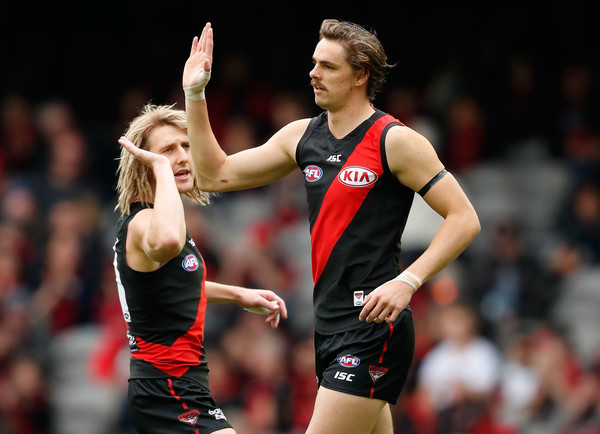 And the crowd roars!

Eleni gets her chance for the centre bounce. Waits for the boys to sort themselves out.

Let's do this.